Russia: US Disturbing Syria Conference Preparations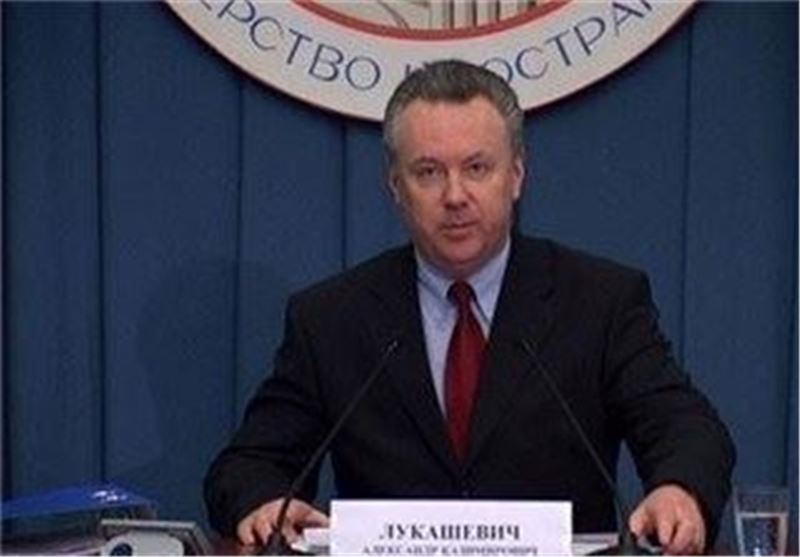 TEHRAN (Tasnim) - Russia accused the US for turning the situation upside down in the wake of ongoing preparations for a planned Geneva conference on Syria.
The US, which blamed Syrian President Bashar al-Assad for his reluctance to participate in the Syrian peace conference in Geneva without preconditions, was "turning the entire situation upside down", reported Xinhua Friday while citing Russian foreign ministry spokesperson Alexander Lukashevich.
The planned conference is designed as a follow-up to last summer's Geneva meetings during which a peace roadmap was laid out for Syria.
Lukashevich dismissed a statement by a US State Department spokesperson that the Syrian government supported last year 's Geneva communiqué from the very beginning, as absurd.
The problem with convening the Geneva-2 conference is that the opposition is not ready to participate in the forum and establishes preconditions for its involvement, which are unacceptable to Syrian authorities, he added.
Lukashevich also noted that his US colleagues were well aware of these facts.
"They repeatedly told us they would try to get the Syrian opposition's consent to participation in the conference without preconditions."
On Monday, Russian Deputy Foreign Minister Gennady Gatilov said Moscow did not expect the Geneva-2 conference to be held before October.