Rouhani: Principles of Iran's Foreign Policy to Remain Intact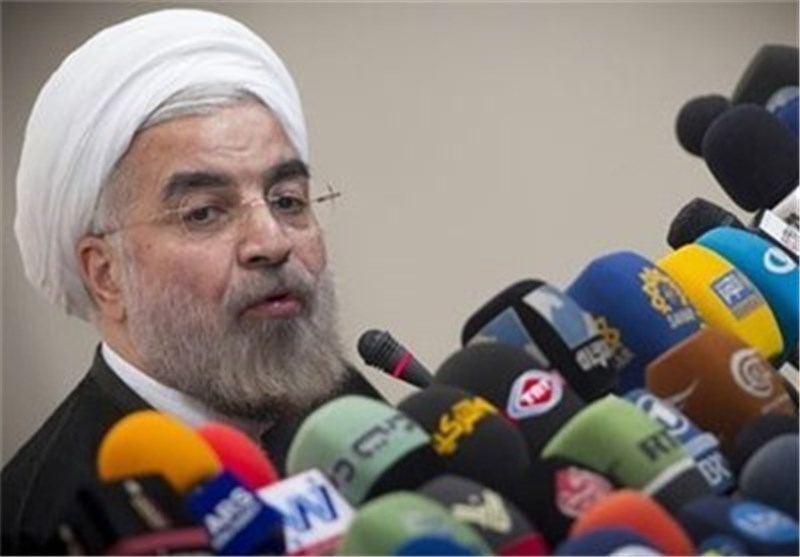 TEHRAN (Tasnim) – Iranian President Hassan Rouhani stated that his administration will not bring about any change in principles of the country's foreign policy.
Addressing a ceremony to introduce Iran's new foreign minister here in Tehran today, President Hassan Rouhani said a review of Iran's foreign policy does not mean "a change in the principles and fundamentals" but a change in methods of dealing with various issues in the foreign policy field.
He also described the issue of foreign policy as "very delicate" and called for safeguarding national interests in the current circumstances that the country's foreign policy is grappling with many problems.
In relevant remarks on August 12, Rouhani had reaffirmed his administration's commitment to pursuing the policy of "constructive interaction" with other countries as a basis for Tehran's foreign policy.
The Iranian chief executive emphasized the importance of elevating Iran's international stance, and added, "The administration's foreign policy will be based on safeguarding the national security, fulfilling national interests and serving the country's all-out and purposeful development."
Moreover, Foreign Ministry Spokesman Seyed Abbas Araqchi on Friday expressed confidence that the country's new administration will adopt a more proactive foreign policy to safeguard national security and interests.
"Our country's foreign policy will continue to move in line with serving the country's national interests and security more vigorously," Araqchi told Tasnim today.