FM Urges International Efforts to Settle Egypt's Crisis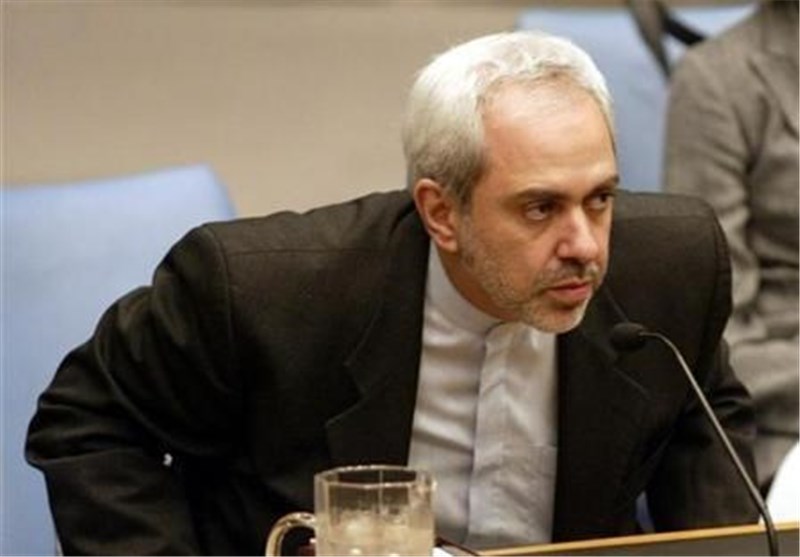 TEHRAN (Tasnim) – Iranian Foreign Minister Mohammad Javad Zarif expressed deep concern over deterioration of tensions in Egypt, and emphasized the need for international efforts to find a peaceful solution to the crisis in that country.
In a telephone conversation on Saturday evening, Zarif and UN Secretary General Ban Ki-moon discussed regional and international developments, especially the stand-off in Egypt and ways of helping that country find a way out of the crisis.
During the conversation, the Iranian minister deplored the killing of innocent people in the North African country and called for an immediate end to violence and bloodshed there.
Ban, for his part, explained the ongoing efforts made by the UN to help ease the tensions in the Arab country.
He further extended an invitation to Iranian President Hassan Rouhani to attend the 68th United Nations General Assembly to be held in New York from September 17.
In a statement, a spokesperson for Ban Ki-moon said he strongly condemned the "excessive use of force" against supporters of ousted President Mohamed Mursi, and stressed that preventing further loss of life in Egypt should be people's "highest priority at this dangerous moment."
Ban urged both sides to show "maximum restraint" and for authorities to "adopt a credible plan to contain the violence and revive the political process hijacked by violence. "
On Wednesday at least 638 people died when the security forces cleared two protest camps in Cairo, a move that drew international condemnation.
Also on Friday,at least 173 people were killed in clashes between supporters of deposed President Mursi and the security forces.
Egypt's interim leaders have imposed curfews in the capital and other areas. The interior ministry says police have been ordered to use live ammunition in case of attacks on state installations.