Dozens Dead as Floods, Typhoon Ravage China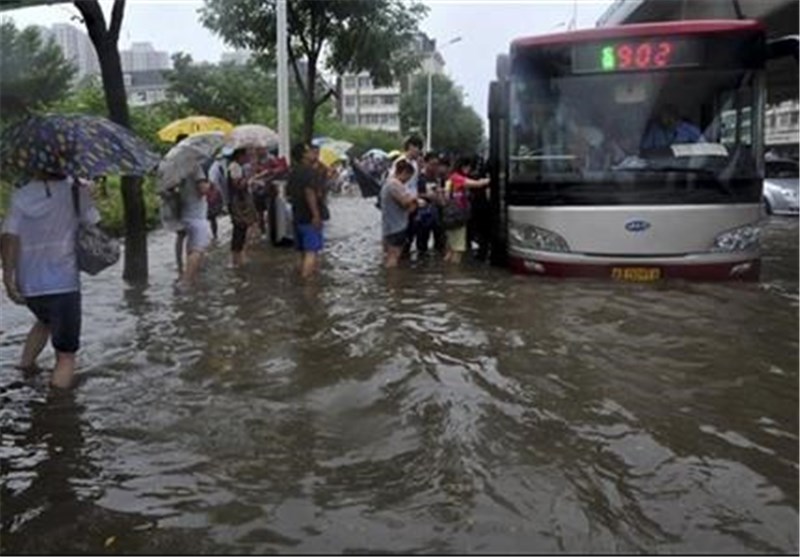 TEHRAN (Tasnim) - Dozens of people were killed and millions affected in China as floods ravaged the country's northeast and typhoon lashed southern provinces over the past few days.
Northeast China has been hit by the worst flooding in decades this summer, Xinhua reported.
In Jilin Province, floods hit a residential compound in Hongshi Township, Huadian, around 4:00 am on Friday, leaving 14 dead.
About 200 residents from some 70 families have been relocated from their submerged community.
The provincial civil affairs department said 890,000 people have been affected by the flooding since Wednesday, and 35,000 houses were destroyed or damaged with direct economic losses at 2.4 billion yuan ($387 mln).
As of 9 pm Saturday, 105,566 people in the province have been properly relocated, said the provincial flood control and drought relief headquarters.
In neighboring Heilongjiang Province, 11 flood-related deaths were reported on Friday and three people remain missing since the floods began on Aug. 10, bringing water levels in three major rivers in the province to dangerous levels.
Nearly 2 million people in Heilongjiang have been affected, with 140,000 being relocated, according to the provincial civil affairs department.
The floods have destroyed over 2,500 houses and severely damaged at least 12,500 others in the province, with direct economic losses estimated at 7.13 billion yuan.
In Liaoning Province to the south of Jilin, more than 140 reservoirs discharged water after rain from Thursday to Saturday raised levels above warning lines.
Railways and highways were cut off and bridges damaged by the floods in Fushun City where rainfall was the heaviest.