Djotodia Sworn-In as Central African Republic President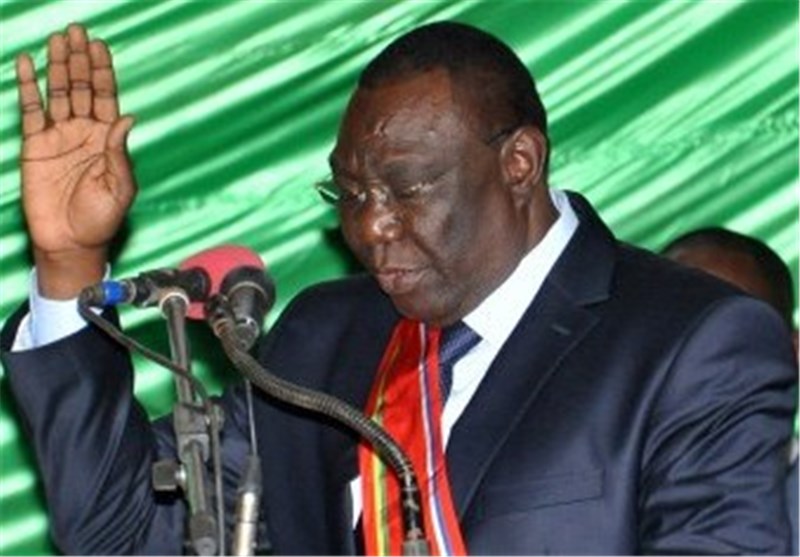 TEHRAN (Tasnim) - The rebel leader whose fighters toppled the government of Central African Republic earlier this year was sworn-in as president on Sunday, beginning an 18-month countdown to elections.
Michel Djotodia's Seleka rebel coalition ousted longtime ruler Francois Bozize in March. After Djotodia declared himself president, a regional summit called on him to form a transitional council that would prepare for free and fair elections.
In remarks during Sunday's swearing-in ceremony in Bangui, Djotodia said the transitional period and elections would be crucial to the country's recovery, AP reported.
"This transition must lead to the holding of free, transparent and credible elections to give our country a leader with unchallenged legitimacy," he said. "For this, I urge the political class to show responsibility by observing a truce during this period that requires cohesion."
For months, aid groups have warned about the dire humanitarian situation in the country of 4.6 million.
In remarks before the United Nations Security Council last week, UN humanitarian chief Valerie Amos said the country risked becoming a failed state if swift action was not taken to restore security.
Seleka fighters have been blamed for the persistent violence. Human Rights Watch said in a statement Friday that it was imperative that Djotodia "act fast to control his men," noting that the organization "continues to receive credible reports of killings in the provinces."
Human Rights Watch also said the current time frame for elections was unrealistic.
"The administrative state has been gutted and many official documents have been destroyed," it said. "It is impossible to imagine credible elections taking place in just over a year."