Hamas Prime Minister Felicitates New Iranian FM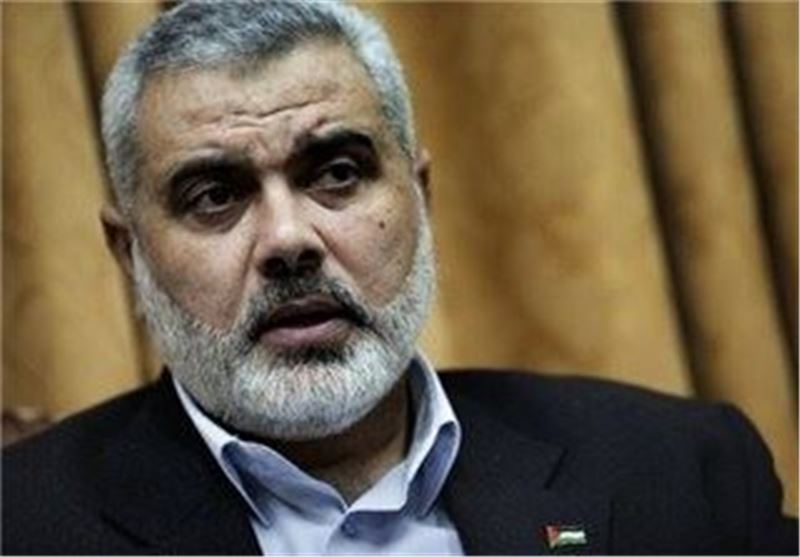 TEHRAN (Tasnim) – Hamas Prime Minister congratulated Iran's Foreign Minister Mohammad Javad Zarif on his new post, and thanked the Iranian nation and political system for their unwavering support for the Palestinian cause.
" The foreign ministry of Palestine congratulates you ... and appreciates the Iranian nation and the Islamic system for supporting the legitimate cause of the Palestinian nation," read the letter by Ismail Haniyeh, who also serves as Hamas foreign minister.
Earlier, Iran's Ambassador to Damascus Mohammad Reza Raouf Sheibani had expressed the hope that Tehran's new foreign policy team would further boost Iran's close relations with the Syrian and Palestinian nations.
"I hope the change in the arena of (Iran's) foreign policy would make us closer to the people of Syria and Palestine, and we will spare no effort to fulfill their rights," Sheibani told Tasnim on Sunday.
The Iranian ambassador's remarks came a day after President Hassan Rouhani stated on Saturday that his administration will not bring about any change in the principles of the country's foreign policy.
The chief executive also announced that a review of Iran's foreign policy does not mean "a change in the principles and fundamentals" but a change in methods of dealing with various issues in the foreign policy field.
He also described the issue of foreign policy as "very delicate" and called for safeguarding national interests at a time the country's foreign policy is grappling with many problems.