Senior Commander: Time of "Carrot and Stick Policy" Over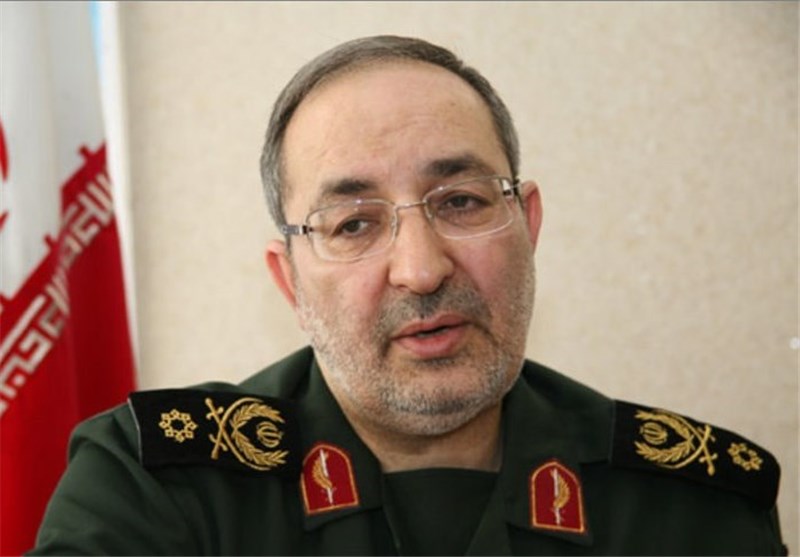 TEHRAN (Tasnim) – A senior Iranian commander said the US officials do not have a clear grasp of the regional developments, and that neither nuclear talks nor any form of pressure or threat can affect Iran's macro-policies.
Deputy Chief of Staff of the Iranian Armed Forces Brigadier General Masoud Jazayeri said Washington's strategic mistake is that it has failed to understand the situation in the Middle East region.
He said the military balance in the region has altered and now "the US and the Zionist regime are within the range of Iran's action."
Jazayeri also referred to what he called US "childish and hypocritical" policies in raising the issue of holding talks with Iran, and said neither Washington's "ridiculous political and economic games nor its military scenarios" will be effective.
For the US to get closer to Iran, it must clean up its act and apologize to the Iranian nation, the commander noted.
The United States and its western allies have imposed several rounds of economic sanctions on Iran over its nuclear energy program. They accuse Tehran of being after nuclear weapons under the cover of its atomic energy program.
Iran, a signatory to the Non-Proliferation Treaty, strongly rejects the allegations and says it needs the nuclear energy for purely peaceful purposes such as generating electricity.
The United States and Israel have even threatened Tehran with a military action. Iran has already maintained that it will give a crushing response to any aggression.