Iran Hopes Azerbaijan's Removal of Poet's Inscriptions Temporary
TEHRAN (Tasnim) – Iran expressed the hope that removal of tiles bearing Persian inscription in the mausoleum of Nezami Ganjavi in the town of Ganja in Azerbaijan Republic was merely temporary and part of restoration work there.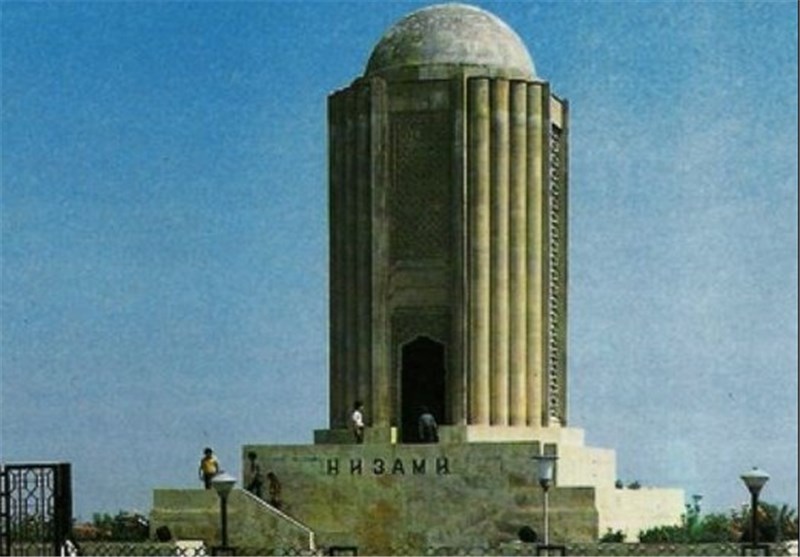 "If it is true it is very regrettable, but we hope the move is a part of a restoration process in the mausoleum," Iranian Foreign Ministry Spokesman Seyed Abbas Araqchi said on Monday.
In recent years the Azeri government has been waging an extensive campaign to change the identity of the famous Persian poet , but Araqchi said "Such a move will undoubtedly fail to make any change in Nezami Ganjavi's historical and cultural identity."
Nizami Ganjavi (1141 - 1209) , whose formal name was Jamal ad-Din Abu Muḥammad Ilyas ibn-Yusuf ibn-Zakki, was a 12th-century Persian poet.
Nezami is considered the greatest romantic epic poet in Persian literature that brought a colloquial and realistic style to the Persian epic. His heritage is widely appreciated and shared by people in Afghanistan, Azerbaijan, Iran, and Tajikistan, since the Persian language in which he has composed all his poems are spoken in all these countries.
Nezami Ganjavi is a heritage Iranian and Azeri people share, Araqchi said, adding that the great poet belongs not only to the people of Iran and Azerbaijan but to the entire world.