Iran Dispatches 27th Naval Fleet to High Seas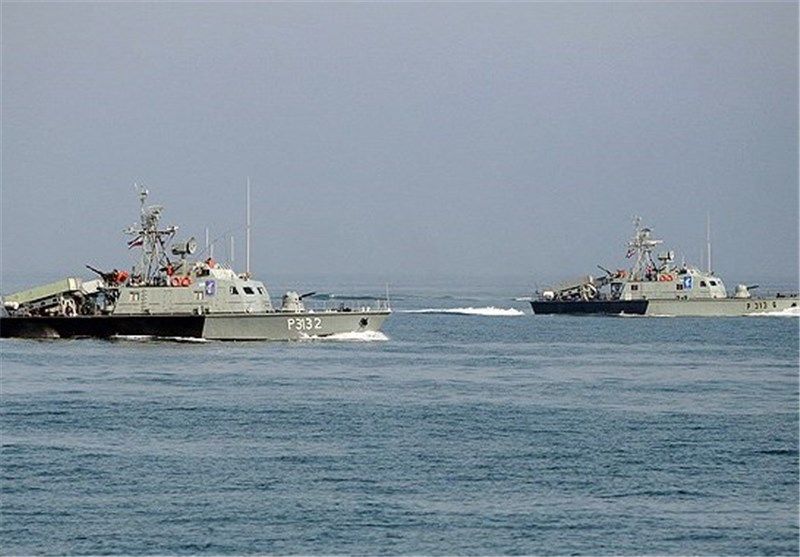 TEHRAN (Tasnim) – Iranian Navy dispatched its 27th fleet of warships to high seas as part of a mission to ensure security of Iranian cargo ships and oil tankers.
"The 27th fleet of warships left for high seas in a bid to ensure safety of the Iranian commercial vessels and oil tankers," Iranian Navy Commander Rear Admiral Habibollah Sayyari said on Tuesday.
He also added that the new fleet set off for its mission immediately after the 26th flotilla returned back from the Gulf of Aden, and docked at Iran's southern port city of Bandar Abbas on Monday.
The Iranian commander furthered extolled the country's military achievements in defense sector, saying, "We have been able to acquire a good position in the world by making use of internal experts in the field of designing and producing the equipment required by defense sectors including the maritime arena."
Since November 2008, the Iranian navy is conducting anti-piracy missions in the Gulf of Aden and Bab el-Mendeb strait to protect the country's cargo ships and oil tankers against pirates.
Under the terms of several UN Security Council resolutions, nations can deploy warships to the Gulf of Aden and coastal waters of Somalia to protect their merchantmen against the pirates and, after giving notice to Somali government, enter Somali territorial in pursuit of pirates.