Iran, S. Korea Unveil Silk Road Friendship Symbol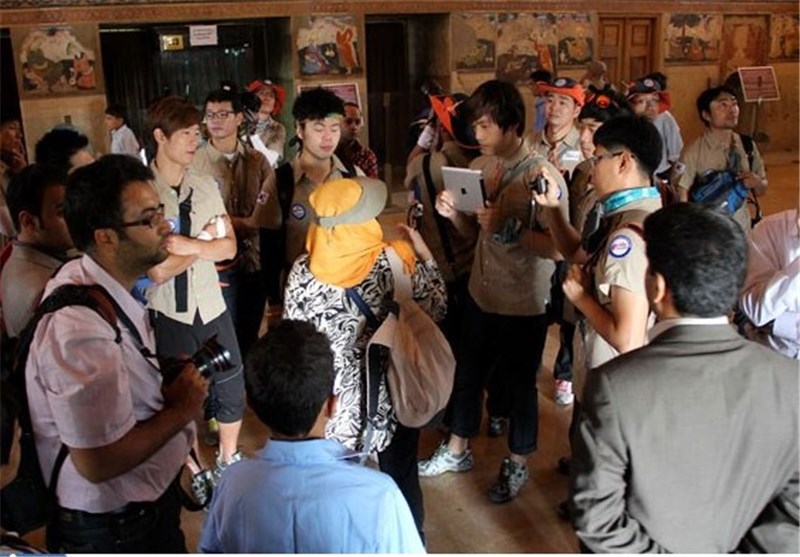 TEHRAN (Tasnim) – Iranian and South Korean officials unveiled a symbol signifying friendship and cultural partnership with regard to the ancient route of Silk Road.
Mayors of South Korea's coastal city of Gyeongju and the Iranian city of Isfahan unveiled symbol of the Silk Road friendship and signed a cooperation agreement in a special ceremony held in Isfahan on Tuesday evening.
The emblem also includes the map of the Silk Road.
During the meeting, Isfahan's Mayor Seyed Morteza Saqaeiyan-nejad welcomed the South Korean delegation warmly, and briefed the audience on the grandeur of Isfahan, the city's historical background and its significant role in the Silk Road.
Meantime, Governor of Korean province of Gyeongsangbuk, Li Chuy Hung, expressed satisfaction with the cultural ceremony, and hailed the agreement between the two Iranian and South Korean provinces.
The Korean official then announced that revival of the Silk Road will take some 10 years, adding that his country has so far held 4 separate conferences in China in order to sign memoranda of agreement between different cities lying on the historical route.
The Silk Road or Silk Route is a historical network of interlinking trade routes across the Afro-Eurasian landmass that connected East, South, and Western Asia with the Mediterranean and European world, as well as parts of North and East Africa.
Extending 4,000 miles (6,437 kilometers), the Silk Road gets its name from the lucrative Chinese silk trade which was carried out along its length.