Iranian Official, Syrian Envoy Discuss Latest Developments in Syria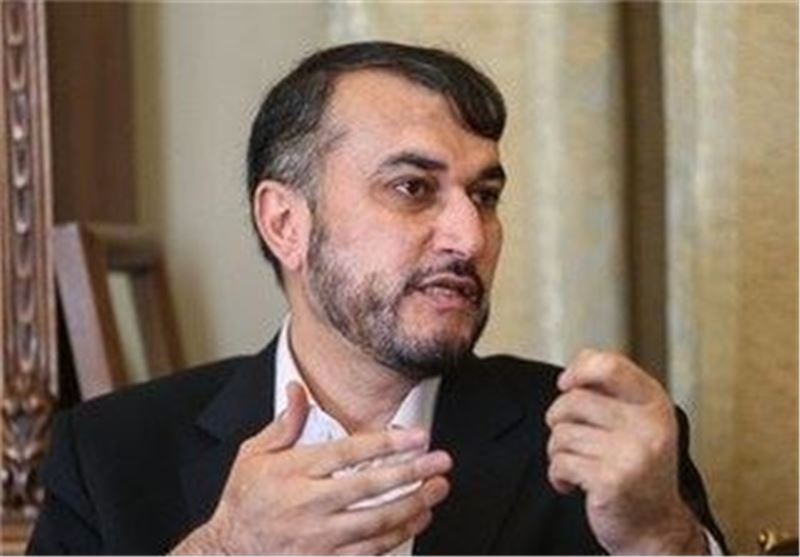 TEHRAN (Tasnim) – Iran's deputy foreign minister for Arab and African affairs and Syria's permanent ambassador to the United Nations in a meeting in Tehran on Thursday exchanged views on the latest developments in Syria.
Speaking to Tasnim today, Hossein Amir Abdollahian said he had a meeting with the Syrian envoy to the UN, Bashar al-Jafari, in Tehran.
The Iranian official praised Syrian government's performance in defending the rights of the Syrian nation at the international organizations, and lauded Damascus's resistance against the Zionist regime of Israel and its allies' interferences in Syria.
"Although counter-terrorism in Syria is a long campaign, but the Syrian nation will emerge victorious in the war against the terrorists and the Takfiri (extrimists). No doubt about that," the Iranian diplomat said in the meeting with Jafari.
During the meeting, Jafari briefed Iran on the achievements of the UN fact-finding committee, which is studying the possible use of chemical weapons in Syria.
He also appreciated the role played by the Islamic Republic of Iran to defend the rights of the Syrian nation at the international organizations.
Syrian troops have recently been on the offensive in central Syria, making advances near the border with Lebanon and in the city of Homs, a rebel stronghold and Syria's third largest city.
Syria's crisis started in March 2011. It turned into an armed conflict after the foreign-backed opposition supporters took up arms to fight the Syrian army and security forces. According to the UN, more than 100,000 people, many of them from the army and security forces, have been killed in the violence so far.