Mob Attacks UN Rights Envoy's Car in Myanmar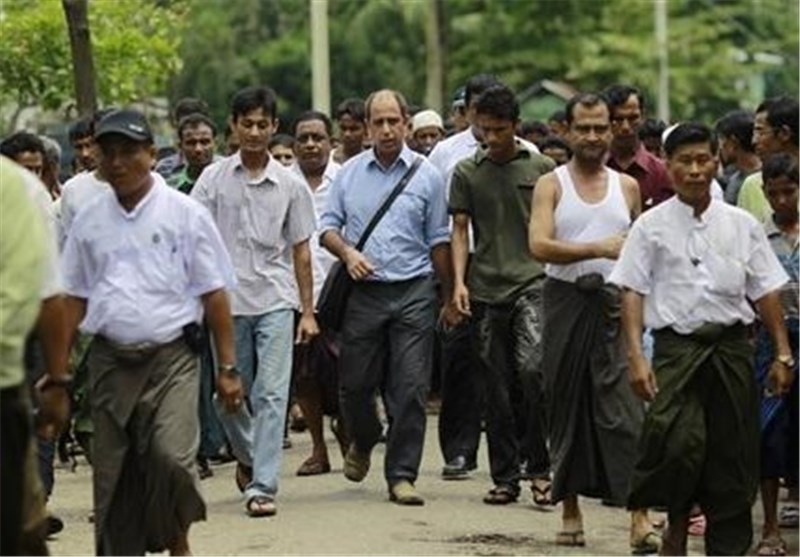 TEHRAN (Tasnim) - A UN human rights envoy said a 200-strong mob attacked his car in central Myanmar this week, kicking windows and doors and shouting abuse, as he arrived to investigate Buddhist-led violence against Muslims, but the government said he was mistaken.
Tomás Ojea Quintana, a UN special rapporteur on human rights, said the attack occurred on Monday at about 10.30 pm in Meikhtila, where a wave of anti-Muslim riots in March killed at least 43 people, destroyed hundreds of homes and displaced thousands.
Ojea Quintana's accusations of a mob attack underscore the challenges Myanmar's reformist government faces in containing violence and pacifying long-simmering tensions in one of Asia's most ethnically diverse countries.
"The fear that I felt during this incident, being left totally unprotected by the nearby police, gave me an insight into the fear residents would have felt when being chased down by violent mobs during the violence last March," he told reporters late on Wednesday.
The Myanmar government denied the attack, Reuters reported.
Ojea Quintana made the comments at the end of a 10-day visit to Myanmar, also known as Burma, in which he toured regions worst affected by repeated anti-Muslim violence in the Buddhist-majority country, where 49 years of military rule ended in March 2011.
In some regions, signs have emerged of ethnic cleansing, and of impunity for those inciting it, threatening the country's historic democratic transition.
In Meikhtila, a city of 100,000, just 130 km (80 miles) north of the capital of Naypyitaw, nearly 13,000 people, mostly Muslims, were driven from their homes and businesses in March. Many now still live in crowded camps for internally displaced people (IDP).
After the attack on his car, Ojea Quintana abandoned a plan to visit an IDP camp housing about 1,600 Muslims and urged the government to do more to control violent mobs.