Cleric Calls on Muslim Elites to Confront Extremism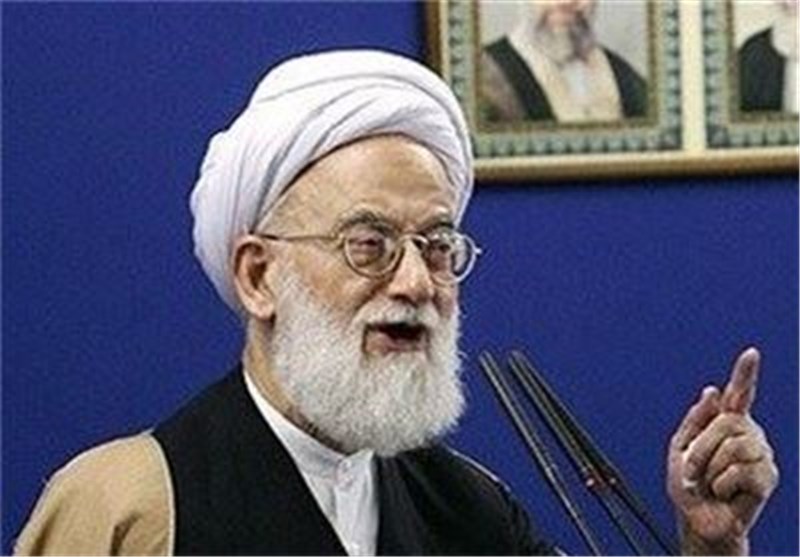 TEHRAN (Tasnim) – Tehran's Provisional Friday Prayers Leader Ayatollah Mohammad Emami Kashani lambasted extremism as a problem that has gripped the Islamic world, Egypt and Syria in particular, and urged all the Muslim elites to take active role against extremists.
Pointing to extremism as a political problem that has erupted centuries ago, the Iranian cleric called on all Muslims, the religious scholars and elites in particular, to show stronger determination to counter radicalism, and added, "The issue of Takfiri (thoughts) and Wahhabism have plagued Islam."
Emami Kashani further touched on the role of Britain in spreading Salafi beliefs in the Islamic world, and stressed that the extremist ideologies have resulted in the violent thoughts and deeds that emerge today.
The Iranian cleric then called on Muslim elites, thinkers and authors in Egypt, Lebanon and other Islamic states to unite against the dire consequences of extremism.
"Otherwise" Emami Kashani warned "it (extremism) would lead to more killings in crisis-torn countries."
On July 3, Egypt's army chief General Abdel Fattah al-Sisi announced that President Mohamed Mursi was no longer in office and declared that the head of the Supreme Constitutional Court, Adly Mansour, had been appointed as the new interim president of the Arab country. The army also suspended the constitution.
Egypt has since spiraled into violence, with hundreds of Mursi's supporters from the Muslim Brotherhood and other anti-coup groups being killed by security forces during protests.
Egyptian authorities have also arrested al-Qaeda chief Ayman al-Zawahiri's brother Mohamed for supporting Mursi.
Meantime, the al-Qaeda chief has repeatedly called on supporters to take up arms against the country's army-installed interim government.