Hezbollah: Tripoli Attacks Aim to Incite Sectarian Clashes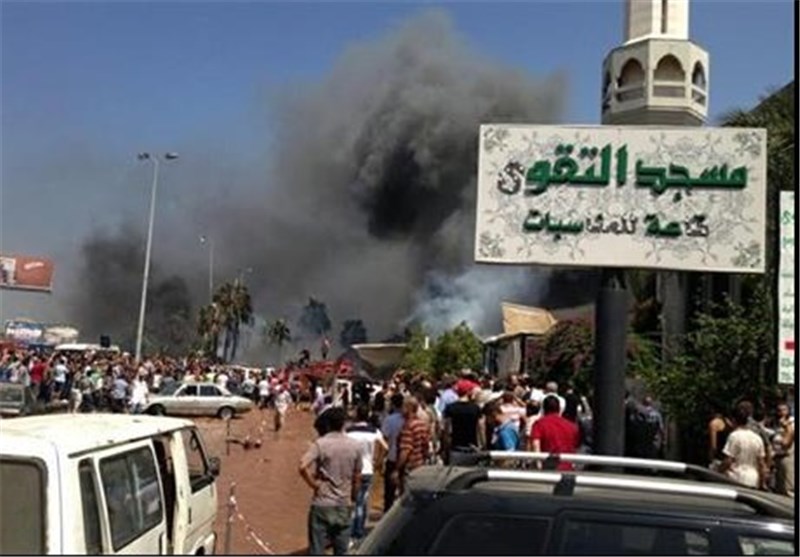 TEHRAN (Tasnim) – Lebanese Hezbollah movement condemned the explosions in the northern city of Tripoli Friday, saying the attacks seek to divide the region by inciting sectarian clashes.
"These twin terrorist explosions are part of a criminal plan aiming to plant the seeds of strife between Lebanese and drag them into fighting under the banner of confessionalism and sectarianism," Hezbollah said in a statement on Friday.
"(This) in turn serve pernicious international designs to divide the region and drown in blood and fire," it added.
Twin explosions targeted two separate mosques in the northern city of Tripoli, killing at least 27 and wounding over 350, according to the Lebanese Health Ministry.
Hezbollah condemned the deadly attack and said it was "a continuation of a project that seeks to drag Lebanon into chaos and fulfill the goals of the Zionist enemy and those backing it."
"We voice solidarity with our brothers and people of Tripoli in these tragic times when innocent blood is being spilled with no reason," the statement said, The Daily Star reported.
It also called on local figures to be wise and refrain from responding to what Hezbollah described as "rumors and accusations that seek to destroy this country and its people."