Syrian Soldiers Find Chemical Agents in Rebel Tunnels Near Damascus
TEHRAN (Tasnim) - Syrian army soldiers found chemical agents when they entered rebel tunnels in Damascus suburb of Jobar, Syrian TV reports, adding that some of them started suffocating.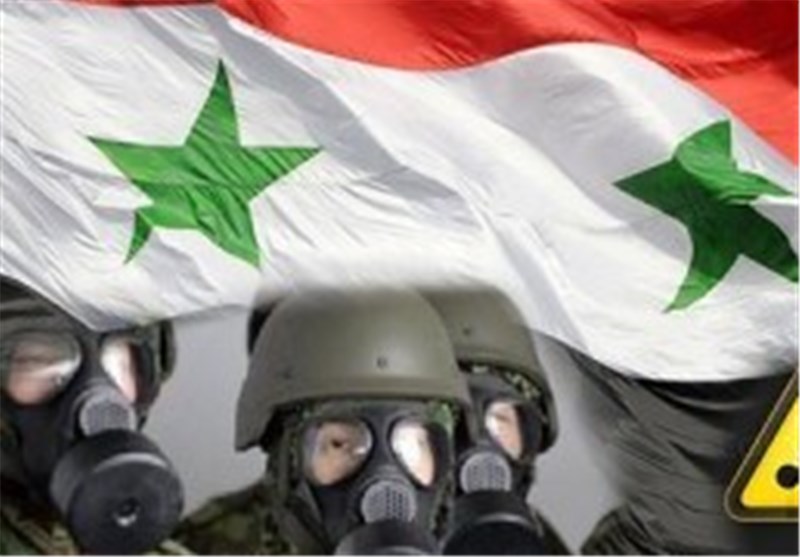 Soldiers "entered the terrorists' tunnels and saw chemical agents," state television quoted a "news source" as saying.
"In some cases, soldiers started suffocating while entering Jobar," it said.
"Ambulances came to rescue the people who were suffocating," it added.
The source added that army troops were preparing to storm the suburb where rebels are believed to be based, Reuters reported.
On Wednesday a gas attack in Damascus suburbs was reported by opposition activists. It allegedly killed anywhere between 'dozens' to '1,300', according to conflicting reports.
Next day the UN inspectors requested access to the site "without delays" on Thursday in order to investigate the alleged use of chemical weapons in attacks in the country.

The Syrian government said that it was ready to engage in "maximum" cooperation with UN experts, according to Russia's foreign ministry.
The UN investigative team entered the country last Sunday. Three weeks ago an agreement was reached with Syrian President Bashar Assad's government regarding the three different locations that were to be examined by the mission.