Iranian President Appoints New Head of Anti-Narcotics Headquarters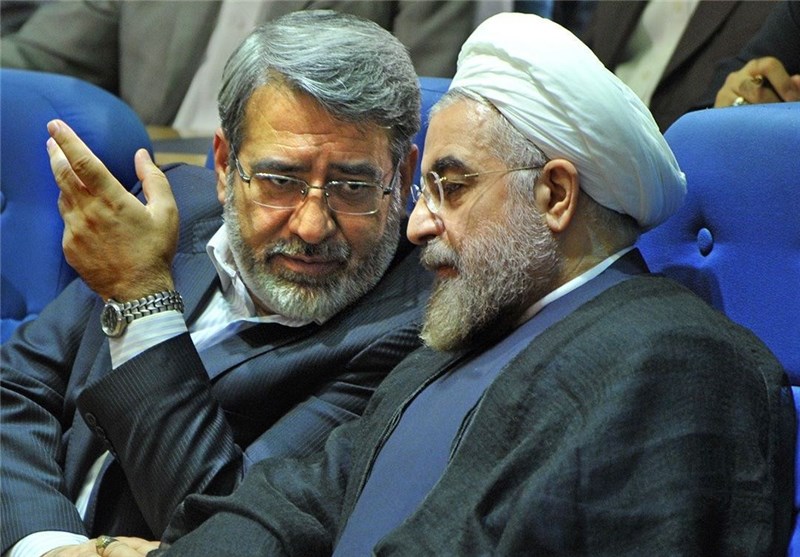 TEHRAN (Tasnim) – Iranian President Hassan Rouhani on Saturday appointed the country's Interior Minister, Abdol Reza Rahmani Fazli, as the new head of Iran's Anti-Narcotics Headquarters.
In a decree on Saturday, President Rouhani wished Rahmani Fazli success in offering services to the Iranian nation.
In recent decades Iran has been hit by drug trafficking, mainly because of its 936- kilometer shared border with Afghanistan, where the United Nations Office on Drugs and Crime said 74% of the world's opium was produced in 2012.
Iran is on a major transit route for drugs being smuggled from Afghanistan to Europe, the Middle East and Africa, and the country's war on drug-traffickers has claimed the lives of nearly 4,000 Iranian police forces over the past 34 years.
According to the UN Office on Drugs and Crime, Iran is netting eight times more opium and three times more heroin than all other countries in the world combined.
Iran is also in close cooperation with the regional states against narcotics.
Earlier today, Iran's anti-narcotics police chief praised the active cooperation between Tehran and the neighboring countries against drug-traffickers in the region.
"Over the past 2 years, the Islamic Republic of Iran's police have had very good interaction with neighboring countries in the fight against narcotics in order to make the area further insecure for (drug) traffickers," General Ali Moayedi told reporters on Saturday.
He also praised the good level of cooperation between regional countries' police forces, and said, "If the capacities of (anti-drug) police in the regional countries are concentrated, we will witness its effectiveness for the region and other world countries."
Moayedi further announced that close partnership between anti-narcotics police forces of Iran and the United Arab Emirates (UAE) has resulted in seizure of more than 7 tons of illicit drugs in Iran's southern waters during the last 5 months of the current Iranian year (started on March 21, 2013).