Speaker: Regional Developments Conducive to US, Israeli Opportunism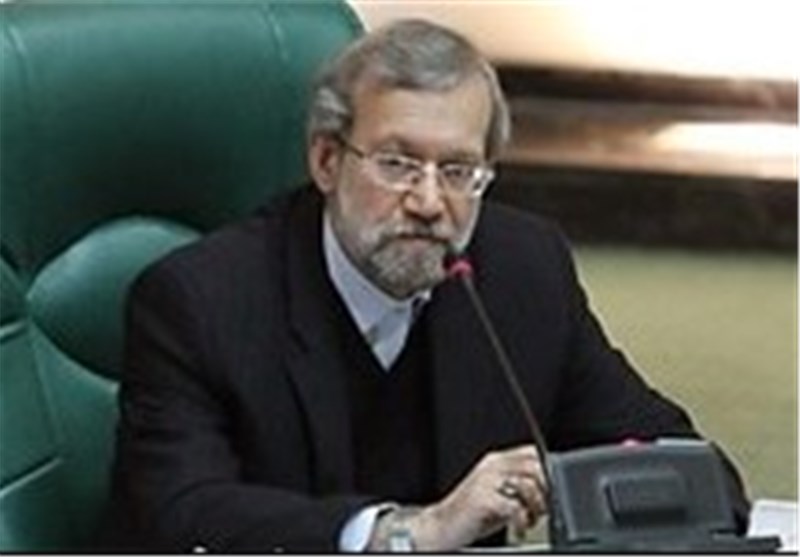 TEHRAN (Tasnim) – Iranian Parliament Speaker Ali Larijani said the recent acts of violence in the region, Syria and Lebanon in particular, can be in the interests of the US and Israel as they prepare the ground for a "bogus peace agreement" with the Palestinians.
"What happened in Egypt, Syria and Lebanon in these days, particularly the brutality in Lebanon's blasts or the weapons of mass destruction which terrorists used in Syria, can lay the ground for some sort of opportunism by the US and the Zionist regime (of Israel), as during such factional wars they can gain time for the fake peace talks in Palestine and to once again humiliate the Palestinian nation," Larijani said, addressing a parliament session on Sunday.
The Iranian official's remarks came after the Israeli air force on Friday launched an air strike on an area south of Beirut near a base belonging to a Palestinian faction. Furthermore, a few hours later, twin explosions targeted two separate mosques in Lebanon's northern city of Tripoli, killing at least 42 and wounding over 350.
And in what appears to have been a chemical attack in a suburb of Syrian capital Damascus, hundreds of people have been killed. While the rebels accuse the forces supporting the Syrian government of carrying out the August 21 attack, the government accuses the rebels, saying barrels of chemical weapons were found as troops entered districts previously controlled by the terrorists.
The latest round of the so-called peace talks which were brokered by the US resumed earlier this month after a three-year hiatus. Days after the talks started, Israel announced plans for the construction of more than 2,000 housing units in settlements in the occupied Palestinian territories.
The Palestinians want their future state to include land captured by Israel in 1967,with al-Qudsbut as its capital. Some 500,000 Israelis now live in settlements built on the occupied territories.
Hamas which rules in Gaza as well as other resistance groups is against any sort of talk with Israel, saying they will accept no deal short of the liberation of all Palestinian lands.