Mugabe Threatens Western Firms in Zimbabwe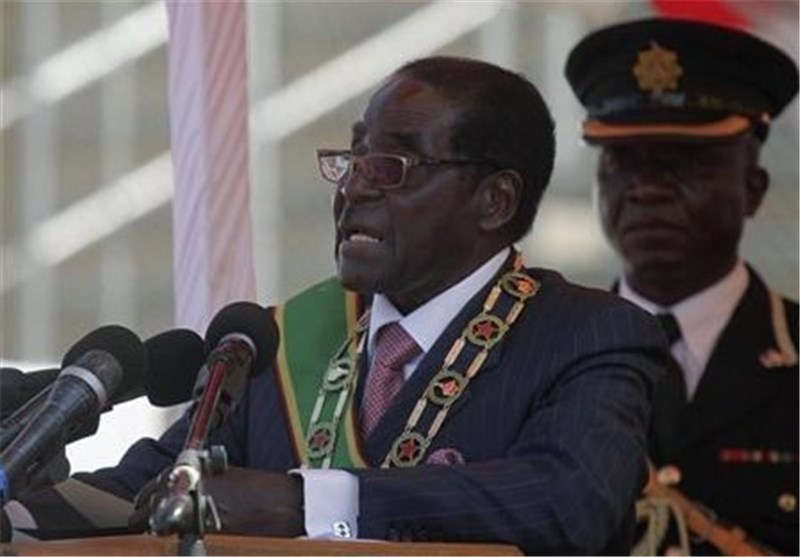 TEHRAN (Tasnim) - Zimbabwe's President Robert Mugabe threatened to retaliate against Western countries that have imposed sanctions on his rule, singling out British and US firms for action.
Mugabe's latest verbal broadside on Sunday against his main Western critics followed their questioning of his re-election after a July 31 vote that his rival Morgan Tsvangirai says was marred by widespread vote-rigging and has denounced as a "coup by ballot".
Mugabe, who at 89 is Africa's oldest leader, has rejected the fraud allegations and was sworn in on Thursday for a fresh five-year term in the southern African nation that he has ruled since its independence from Britain in 1980, Aljazeera reported.
"They should not continue to harass us, the British and Americans," he told supporters at the funeral of an air force officer.
"We have not done anything to their companies here, the British have several companies in this country, and we have not imposed any controls, any sanctions against them, but time will come when we will say well, 'Tit for tat, you hit me I hit you'."
British companies in Zimbabwe include banking groups Standard Chartered Plc and Barclays Plc. These are already the target of a so-called "indigenisation" policy that requires they cede a majority stake to black Zimbabweans.
Mugabe and prominent members of his ZANU-PF party are subject to financial and travel sanctions imposed by the United States and the European Union.