Rim Fire: San Francisco Utilities Under Threat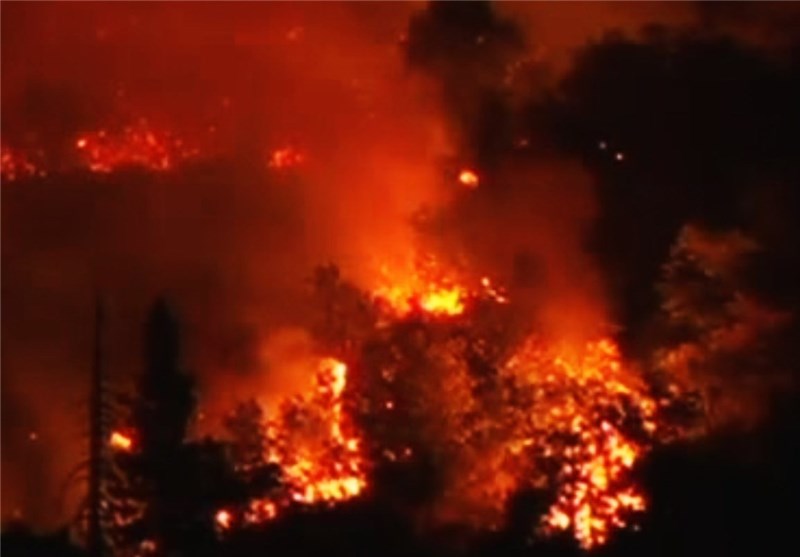 TEHRAN (Tasnim) - Water and electricity supplies to San Francisco are under threat as hundreds of firefighters battle one of California's worst ever wildfires.
California Governor Jerry Brown declared a state of emergency as the blaze threatens power lines to San Francisco and a key reservoir which supplies 85% of the city's water.
The Hetch Hetchy reservoir is under serious threat with the fire just four miles away. It provides water to 2.6 million people, Sky News reported.
Hundreds of firefighters have been deployed to protect mountain communities in the path of the Rim Fire north of Yosemite National Park, as fierce winds cause flames to jump through tree tops.
Daniel Berlant, of the California Department of Forestry and Fire Protection, said: "A crown fire is much more difficult to fight.
"Our firefighters are on the ground having to spray up.
Firefighters have gained little ground in slowing the now 225 square mile blaze. Officials estimate it is just 7% contained.
Bulldozers are being used to clear lines on the north side of the fire to protect the towns of Tuolumne City, Ponderosa Hills and Twain Hart.
Twelve helicopters and six fixed wing tankers are dropping water and retardant from the air and 2,800 firefighters are battling the blaze.
Investigators are trying to determine how the fire started on August 17, days before lightning storms swept through the region and sparked other blazes.
The Rim Fire has threatened two groves of giant sequoias that are unique to the region.