Leader Blames Foreign Interference for Regional Problems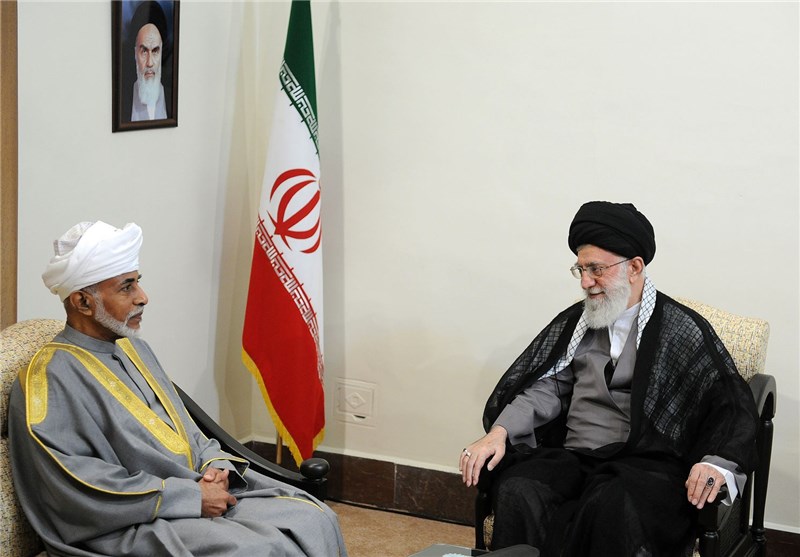 TEHRAN (Tasnim) - Supreme Leader of the Islamic Revolution Ayatollah Seyed Ali Khamenei on Monday described foreign interference as the root cause of the ongoing conflicts across the region.
"The main reason behind the current situation in region is various meddling from outside the region," Ayatollah Khamenei stated in a meeting with visiting Oman's Sultan Qaboos bin Said Al Said here in Tehran today.
The Leader also warned against involving religious and sectarian considerations in the political disputes, and said, "Unfortunately, with some regional countries' support, a Takfiri group has been shaped which is in conflict with all Muslim groups. But supporters of this (Takfiri) group should know that this fire will burn them as well."
Ayatollah Khamenei further cautioned against the peril of Israel for the region, stressing, "By possessing massive stockpile of very dangerous weapons of mass destruction, the corrupt Zionist regime (of Israel) is a serious threat to the region."
The Leader then emphasized the need for "public security" across the region, and stressed that this purpose will be fulfilled only through "an outright ban on weapons of mass destruction" in the region.
In relevant remarks on August 9, Ayatollah Khamenei had referred to foreign intervention as the root cause of crises that have plagued a number of Islamic countries in the region.
"These problems are mostly injected and imposed (against Islamic countries) by aliens," the Leader said, addressing a group of Muslim officials and ambassadors to Tehran at the time.
He had also stated that problems and conflicts in the region will be resolved by Muslim nations' determination to confront foreign "biased meddling" and plots.