Rioters Burn Down Muslim Homes in Myanmar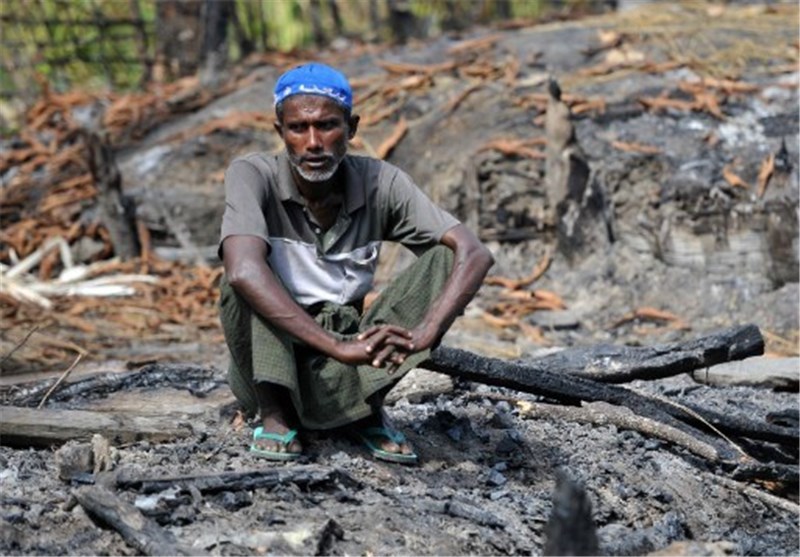 TEHRAN (Tasnim) - Police in Myanmar said they have restored order after a riot during which homes and shops, largely Muslim-owned, were burned to the ground in the country's northwest.
Members of a 1,000-strong Buddhist mob torched dozens of homes and shops in Htan Gone, a village 16km south of Kantbalu town in Sagaing region.
State television reported that about 42 houses and 15 shops were burned and destroyed in Saturday's incident, but no injuries were reported.
The riot in Htangon, a village 16km south of Kantbalu town in Sagaing region, began after a crowd surrounded a police station, demanding that the suspect in the attempted assault be handed over, a police officer told AP.
The predominantly Buddhist nation of 60 million has been grappling with communal violence since the country's military rulers handed over power to a nominally civilian government in 2011.
The violence, on a smaller scale but still deadly, spread earlier this year to other parts of the country, heightening deep-seeded prejudices against the Muslim minority and threatening Myanmar's fragile transition to democracy.