Hagel: Syria Intervention Only Possible with Int'l Support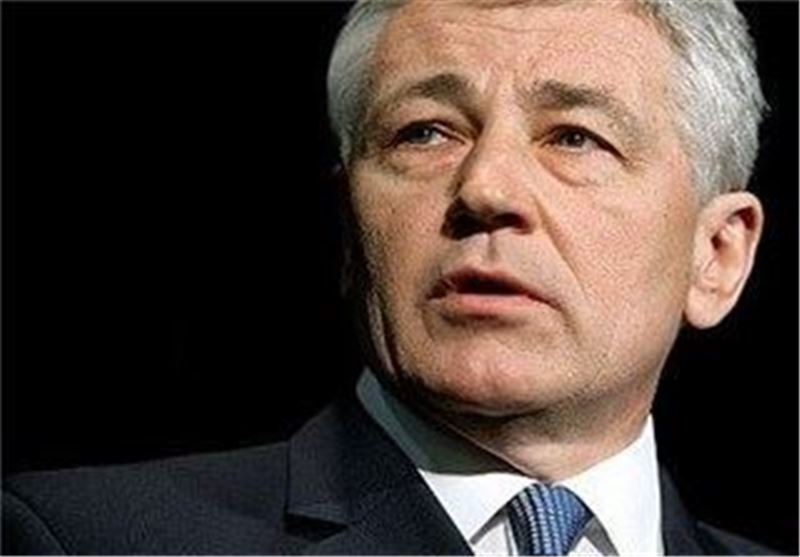 TEHRAN (Tasnim) - US Defense Secretary Chuck Hagel said the Obama administration was studying intelligence on Syria's purported use of chemical weapons and "will get the facts" before acting.
Speaking with reporters after meeting with his Indonesian counterpart Hagel said, "We are analyzing the intelligence and we will get the facts and if there is any action taken it will be in concert with the international community and within the framework of a legal justification."
Hagel said President Barack Obama "is considering all different options."
The defense chief said he would not talk about a military response "until we get all the facts and we are absolutely confident of what happened in Syria" with regard to the purported chemical weapons attack of last Wednesday, AP reported.
A senior US official said Hagel planned to consult with his French and British counterparts about Syria, but the timing was unclear.