IRGC Commander: Iran's Armed Forces Fully Prepared to Defend Nation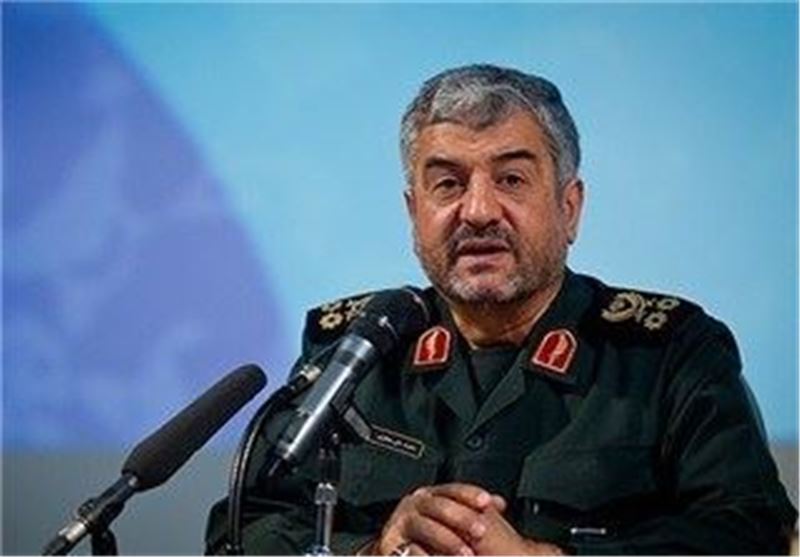 TEHRAN (Tasnim) – Commander of the Islamic Revolution Guards Corps said the strategic realities of the country require the armed forces, the IRGC in particular, to be ready at all times to safeguard the Islamic establishment and defend the nation.
"Given the unique geopolotical and strategic situation of Iran, and its capacity to influence the freedom-loving nations of the world as well as the potential of its becoming a role model... the world powers have devised scenarios to confront with the Islamic Republic," Major General Mohammad Ali Jafari said on Wednesday.
The Iranian commander went on to say that development of indigenous military equipment and defensive systems have enabled the IRGC forces to boost their deterrent power and guarantee the country's territorial integrity in the face of any foreign threats.
Major General Jafari's remarks follow his warning against provocative acts by the enemies of Iran on Sunday, when he announced that the country has the right to defend itself against direct or indirect threats.
"We consider defense as our inalienable right," he said in a gathering of IRGC navy personnel during his visit to the Persian Gulf and the Strait of Hormuz on August 25.
He had also stated that Iran's behavior is a function of the enemy's measures, noting that if the enemy's moves turn into any sort of direct or indirect threats, Tehran will take whatever defensive action it deems necessary.