Ban Ki-moon Appeals for Syria Diplomatic Solution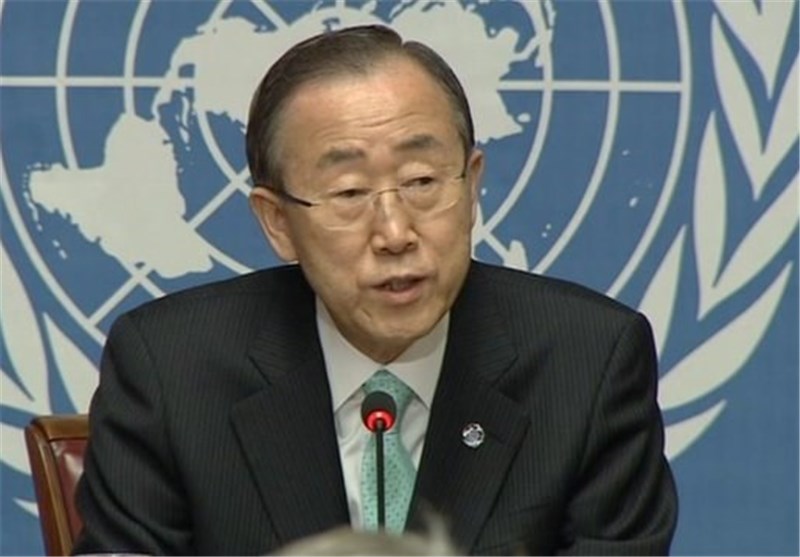 TEHRAN (Tasnim) - United Nations Secretary-General Ban Ki-moon pleaded Wednesday for a diplomatic solution to the Syrian conflict.
Ban said Wednesday a United Nation team investigating the alleged chemical attack must be given time to establish the facts. The investigators left their hotel Wednesday, AP reported.
Syria has denied it was behind the alleged attack and challenged Washington to present proof to back up its accusations.
Ban said the team already has already "gathered valuable samples and interviewed victims and witnesses."
He also urged the United Nations Security Council, whose permanent members are bitterly divided over Syria, not to go "missing in action" as the Syria crisis deepens.
Ban was speaking in the Great Hall of Justice at the Peace Palace in The Hague, which is marking its 100th anniversary.
The timing of the celebrations in The Hague was uncomfortable; the Peace Palace opened its doors in 1913 as a venue for peaceful resolution of conflicts and currently houses the United Nations' International Court of Justice but Washington is building support for a military attack on Syria — possibly without UN backing.