Leader Condemns Killing of Egyptians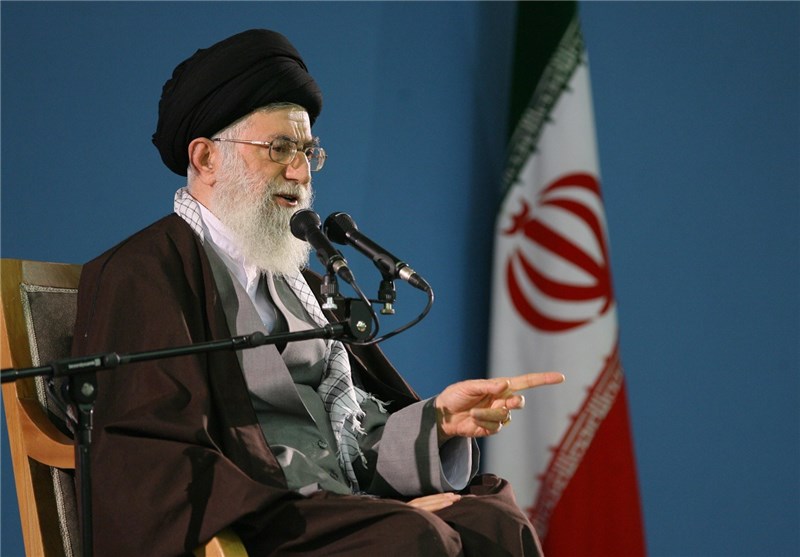 TEHRAN (Tasnim) - Supreme Leader of the Islamic Revolution Ayatollah Seyed Ali Khamenei condemned the recent massacre of the Egyptian people, and once again warned against the outbreak of civil war in Egypt and its grave consequences.
"We condemn killing of Egyptian people, who were also unarmed," Ayatollah Khamenei said on Wednesday, addressing Iranian cabinet members here in Tehran.
On August 14, at least 638 Egyptian civilians died when the security forces cleared two protest camps in the capital of Cairo. Two days later, another 173 other people were killed in clashes between supporters of deposed President Mohamed Mursi and the security forces.
The Leader also stated that the Islamic Republic condemns the incident, irrespective of "whoever perpetrated the massacre."
Also pointing to the sensitive and critical conditions the Egyptian nation is undergoing, Ayatollah Khamenei said, "We have no intention to meddle in Egypt's internal affairs, but we cannot close our eyes to the killing of Egyptian people."
The Leader also warned against the outbreak of civil war in Egypt, and said, "In Egypt, the civil war should be severely avoided, because the civil war in Egypt will be a disaster for the Islamic world and the region."
Ayatollah Khamenei then highlighted the need for democracy and popular vote in the Arab world's most populous country, saying, "After years of despotic rule, people of Egypt held healthy elections thanks to the Islamic Awakening (movement), and this democratic process can not be stopped."
On July 3, Egypt's army chief General Abdel Fattah al-Sisi announced that Mohamed Mursi, the country's first democratically elected president, was no longer in office and declared that the head of the Supreme Constitutional Court, Adly Mansour, had been appointed as the new interim president of Egypt. The army also suspended the constitution.