Iran Sees Possible Attack against Syria as 'Strategic Mistake'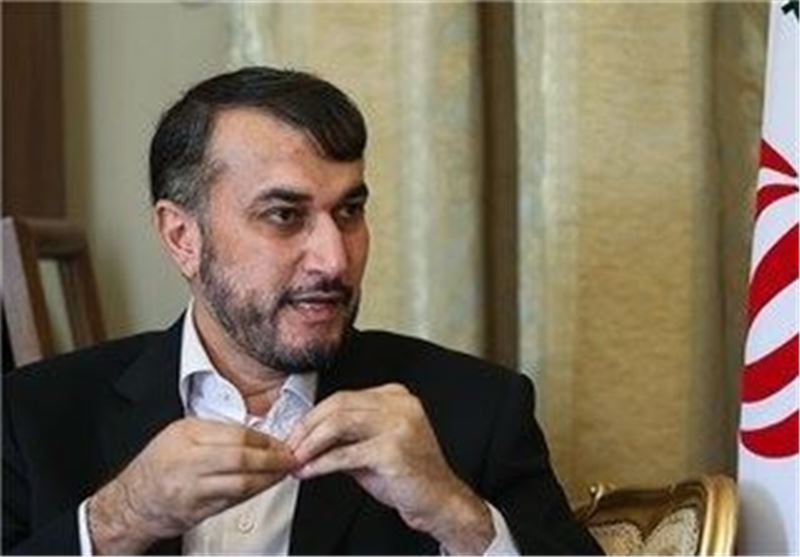 TEHRAN (Tasnim) – An Iranian deputy foreign minister Thursday said a possible US-led military intervention in Syria is a strategic mistake whose dimensions would not be limited to the region.
"Military attack against Syria would be a strategic mistake and if it took place, its dimensions would not be limited," Iranian Deputy Foreign Minister for Arab and African Affairs Hossein Amir Abdollahian told Tasnim on Thursday.
Iran has clearly communicated its stands towards Syria to the international community, and as a "victim of chemical weapons" Iran is against their use in any manner, Amir Abdollahian emphasized, adding that the Syrian government has assured Tehran, Beijing and Moscow that it has not used such weapons.
In a separate development, the Iranian and Russian presidents, had in a telephone conversation, condemned the use of chemical weapons by anyone as intolerable, but stressed that the West should not defy international law and attack Syria on the basis of an unverified claim.
President Hassan Rouhani and his Russian counterpart Vladimir Putin in their phone talk emphasized that any arbitrary military attack against Syria is a "blatant violation of the international law", adding that such a move can only lead to more instability in the Middle East.
He also praised Russia's stance on the issue, saying that it contributes to the establishment of peace in Syria.
Syria has a sensitive and strategic position and any military attack against it can cause instability all over the Middle East, President Rouhani said, adding that a likely foreign military intervention there is therefore "cause for serious concern."
President Putin, too, said that international issues have become very complicated; adding that Russia, like Iran, believes that use of weapons of mass destruction including chemical weapons is unacceptable.
He also said that no authentic evidence has been presented on the use of chemical weapons by the government of Syria, and noted that Russia does not believe that Syrian government has used chemical weapons since they had the upper-hand in the fight with rebels and did not need to resort to such deadly weapons.