Cleric: US to Enter New Quagmire by Waging War on Syria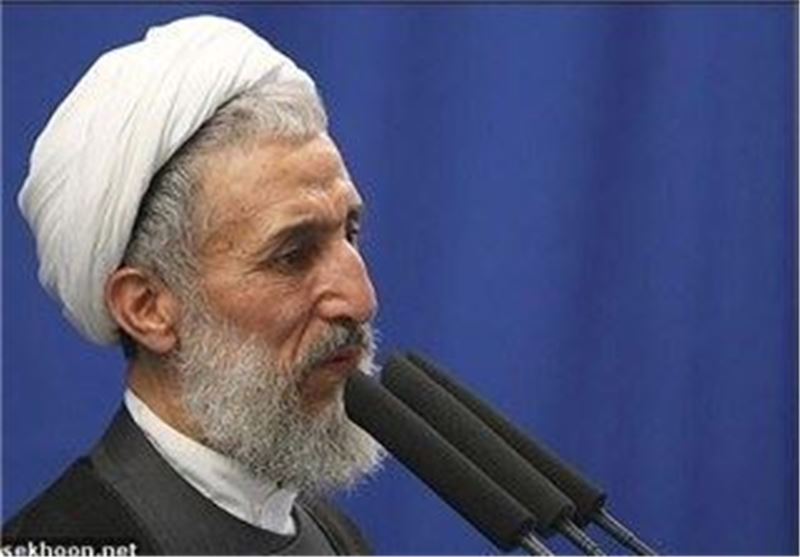 TEHRAN (Tasnim) – Tehran's Provisional Friday Prayers Leader Hojjatoleslam Kazem Seddiqi lambasted the US plots to incite instability in the region, and stated that war on Syria is similar to entering an endless quagmire.
"Americans and Israel will ignite gunpowder in the region by attacking Syria," Seddiqi said, addressing a large group of worshippers here in Tehran today.
He also described the US involvement in a possible strike against Damascus as a "quagmire", saying that any military action will draw condemnation not only by the Islamic world, but also the entire humanity.
"If they (Americans) make such a big mistake (attacking Syria), they should know that they will not win a victory, and the victory will be for the Syrian resisting nation," he pointed out.
Seddiqi further touched on the tense conditions in Egypt, and called on all Egyptian authorities to avert civil war and do their best to prevent more killings in the North African country.
As regards developments in Iraq, the Iranian cleric described sectarian conflicts in Iraq as the biggest plot hatched by enemies of Islam, and expressed the hope that Iraqis would manage to withstand foreign-engineered violence.
In similar remarks on Wednesday, Supreme Leader of the Islamic Revolution Ayatollah Seyed Ali Khamenei underlined that military intervention in Syria will be harmful to the US, noting that meddling of trans-regional countries in the region will only result in more antipathy towards them.
"If such a move (possible attack on Syria) takes place, the Americans will surely suffer losses just like (their) interference in Iraq and Afghanistan," Ayatollah Khamenei said at the time.
The Leader also described the US possible military intervention in Syria as "a disaster for the region," adding, "Trans-regional and foreign powers' intervention in a country will result in nothing but igniting fire, and will also increase the nations' aversion to them (meddling countries)."
Recently, the US and some of its western allies have announced their readiness to hit Syria, on the pretext of suspected chemical attack by the Syrian government.
However, the Syrian government has dismissed western allegations about use of chemical weapons as politically motivated and warned Washington any US military intervention would fail.