UN Weapons Inspectors Leave Syrian Capital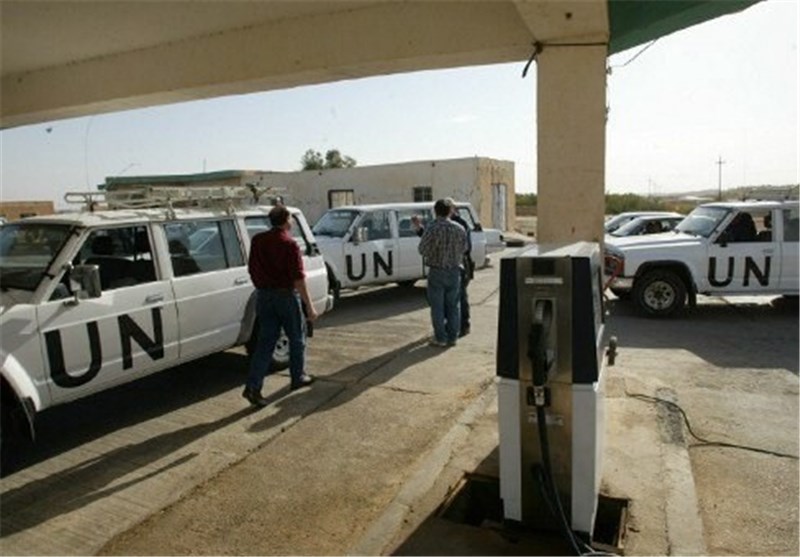 TEHRAN (Tasnim) - UN chemical weapons inspectors, in Syria to probe an alleged poison gas attack that killed hundreds, left Damascus for Beirut, having completed four days of site visits and evidence-gathering, witnesses and officials said.
The experts departed their hotel in the Syrian capital on Saturday morning, after having carried out a final day of inspections on Friday. The inspectors are seeking to determine what exactly happened in an alleged chemical weapons strike that killed hundreds in the Damascus suburbs on August 21.
The 13 inspectors, led by Ake Sellstrom, were seen loading their luggage into seven UN vehicles before setting off from their hotel, an AFP correspondent said.
The departure of the UN experts has heightened expectations of a possible international military strike against government forces.
UN officials say it may take weeks to analyse the samples gathered and to present conclusions, and UN spokesperson Martin Nesirky said that the inspectors would return to the country to investigate several other alleged chemical weapons attacks.
Saturday's pullout comes as Washington suggested that the UN investigation would have no bearing on its decision about whether to attack Syria in retaliation for the alleged poison gas attack on civilians.
Russia, diplomats said, was hoping to use the time needed to complete the UN probe to slow down the push for air strikes.
Nesirky was addressing reporters while UN Secretary-General Ban Ki-moon was meeting with delegates from the five permanent UN Security Council members - Britain, China, France, Russia and the US - to update them on the UN investigation in Syria.
But two diplomats told the Reuters news agency that Ban informed the five delegations that analysis of the samples could take up to two weeks.