Commander Reiterates Iran's Air Defense Preparedness to Counter Threats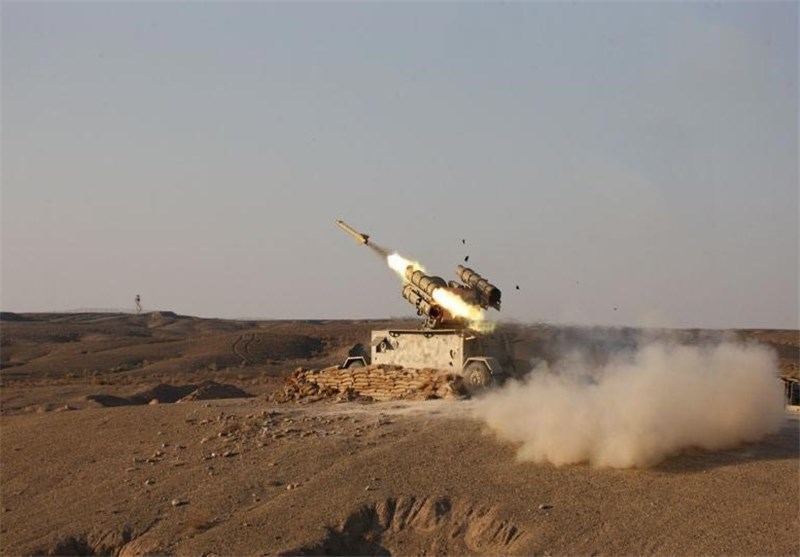 TEHRAN (Tasnim) – A senior Iranian commander once again underlined the full readiness of the country's air defense units to repel all aerial threats and to effectively ensure the integrity and security of Iran's airspace.
"As regards the threats posed by the enemies against our country, we should have the readiness for confronting such situation; hence, very advanced equipment has been added to the air defense after the (Islamic) Revolution (of 1979)," commander of air defense for southwestern Iran, General Mahmoud Ahmadi, said on Saturday.
One of the principles that any military force should observe in peacetime is to boost its readiness to face possible threats or incursions, he said, adding, "fortunately the country's air defense has followed this important principle."
In relevant remarks on Thursday, Commander of Khatam al-Anbia Air Defense Base Brigadier General Farzad Esmaeili announced that Iran's integrated air defense system enjoys enough capability to identify, detect and intercept all kinds of enemy aircraft, even the radar-evading ones.
"Our efforts have been focused on combining electronic and information detecting devices with the integrated air defense network in a bid to identify and detect stealth aircraft on time," he said at the time.
In many cases we have detected airplanes and warned them not to approach our airspace, with their pilots heeding our warnings, he pointed out.
Brigadier General Esmaeili also spoke of plans to unveil the latest achievements in the country's air defense field, including modern radars, in the near future.
Iran's Khatam al-Anbia Air Defense Base is going to unveil its most recent achievements in the sphere of radars and missile defense systems in the coming days, including systems that are capable of detecting radar evading planes.
Commander Esmaeili had announced on August 17 that the base would unveil its "new radars and smart systems" on September 1.