India Calls for Expansion of Energy Cooperation with Iran
TEHRAN (Tasnim) – India, one of the oldest customers of Iran's crude, is firm on its stance to import oil from Iran and wants to ensure that energy cooperation between the two sides is not limited to the trade of crude, India's ambassador to Tehran said.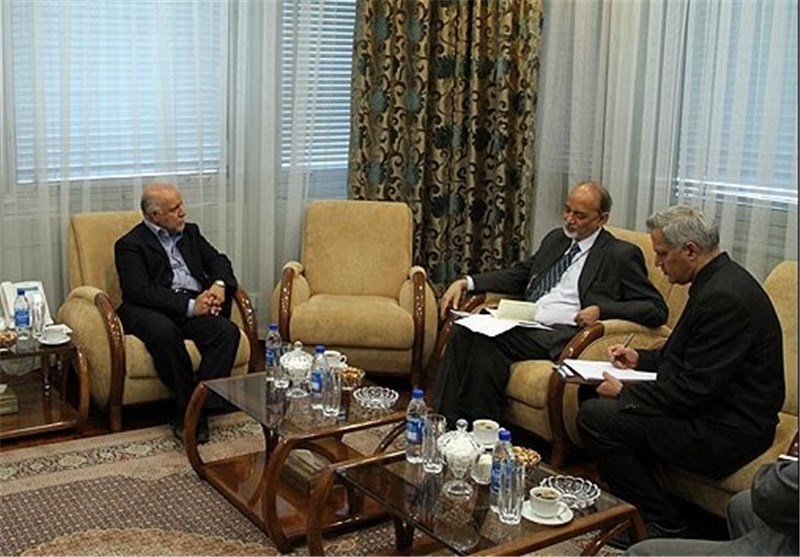 Iran is a reliable source which can supply India's increasing demands for energy, Indian Ambassador to Tehran Shri D.P. Srivastava said during a meeting with Iranian Oil Minister Bijan Namdar Zanganeh, here in Tehran on Sunday.
During the meeting, the two sides emphasized the need for enhancement of partnership in regional and international arenas, with the Indian envoy expressing hope that energy cooperation between Tehran and New Delhi would increase in the future.
India is among Asia's major importers of energy and relies on the Islamic Republic of Iran to meet part of its energy needs.
India imports about 70 percent of its crude oil from abroad.
The Indian ambassador had announced in July that New Delhi is determined to continue cooperation with Tehran despite the illegal US-engineered sanctions against Tehran.
The Indian envoy added that Iran purchased $4.3bln worth of goods from India last year using rupee for payment.
In June, India along with China, Malaysia, South Korea, Singapore, South Africa, Sri Lanka, Turkey, and Taiwan won a 180-day waiver from the US sanctions against Iran's energy sector.
The United States, Israel and some of their allies have repeatedly accused Iran of pursuing non-civilian objectives in its nuclear energy program, with the US and European Union using the claim as an excuse to impose illegal sanctions against Tehran.