Zarif: Quick Release of Unbiased UN Report on Syria Needed
TEHRAN (Tasnim) – Iran's Foreign Minister Mohammad Javad Zarif called for the quick release of the unbiased result of investigation by the UN inspectors about chemical weapons attack in Syria.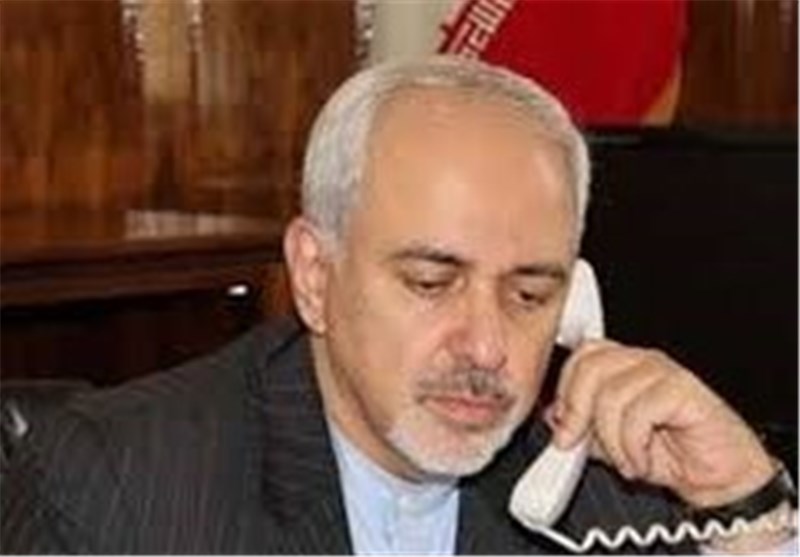 Speaking to his Kazakh counterpart, Yerlan Idrisov, in a telephone conversation on Monday, Zarif stressed that international efforts should focus on encouraging all sides in the Syrian conflict to hold talks to settle the crisis.
The Iranian top diplomat also condemned in the strongest terms the use of chemical weapons by anyone and anywhere in the world - as Iran has been one of the biggest victims of such weapons.
In a separate Monday telephone conversations with Filipino Foreign Minister Albert del Rosario and with the Malaysian Foreign Minister Anifah Aman, the Iranian foreign minister said that military intervention would complicate the crisis in Syria and exacerbate instability, terrorism and extremism in the region.
The US has been pushing for a military strike against Syria after foreign-backed opposition forces accused President Bashar al-Assad's government of having launched a chemical attack on militant strongholds in the suburbs of Damascus on August 21, a charge the Syrian government has strongly denied.
The team of UN inspectors visited the sites of chemical attacks around Damascus late last month, taking blood and tissue samples from victims. They also took samples of soil, clothing and rocket fragments. The analysis should establish if chemical weapons were used, but not who was responsible for the attack. Final results might take more than two weeks to be reaedy.