MP: US Defers Strike on Syria to Ensure Israel Security
TEHRAN (Tasnim) – A senior Iranian parliamentarian said the White House decision to back away from an imminent strike on Syria to first get the approval of Congress was a calculated measure, and called on US lawmakers to respect public opinion and to not give the green light for an attack.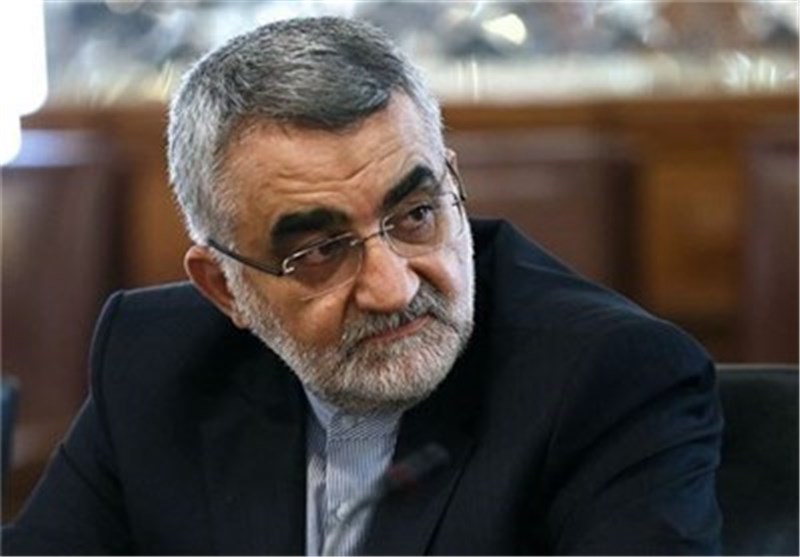 "The US reconsidering an attack on Syria and leaving the decision on it to Congress is in line with the country's interests and the security of the Zionist regime (of Israel)," Chairman of the Iranian Parliament's National Security and Foreign Policy Commission Alaeddin Boroujerdi said after a meeting with Lebanese Parliament Speaker Nabih Berri in Beirut on Monday.
The US has been pushing for military action on Syria , after foreign-backed opposition forces accused President Bashar al-Assad's government of carrying out a chemical attack on militant strongholds in the suburbs of Damascus on August 21.
US President Barack Obama, however, stopped short of ordering a strike on Saturday and said he would seek the endorsement of Congress for any assault on Syria.
Boroujerdi also added that the American public is largely opposed to US military action against Damascus, as Americans are uneasy about seeing their country entangled in another war after US interventions in Iraq and Afghanistan.
The US and France seem to be the only western countries ready to strike Syria, but recent opinion polls in both countries have shown strong opposition to a military involvement there.
Britain has already voted against taking any military action on Syria, and France has said it will not act without the United States as a partner.
On Sunday, US lawmakers questioned the possible unintended consequence of dragging the US into another military conflict and the wisdom of acting without broader international backing to share the burden.
The US Congress is due to reconvene on September 9 and will hold a vote on military action at some point after that.