Argentine Trial Begins for Ex-President Menem
TEHRAN (Tasnim) – Another trial began for Argentina's former president and convicted arms trafficker, Carlos Menem.
September, 03, 2013 - 14:57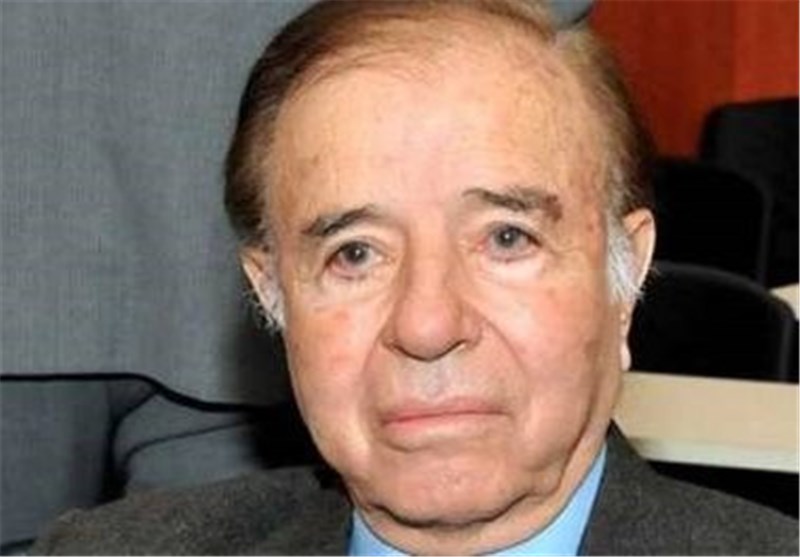 This time he's charged with falsifying his official wealth declaration in 2000. Menem allegedly failed to mention four bank accounts, two properties, two ultra-light airplanes, stock in telecom companies and two vehicles.
One of the bank accounts was opened in Liechtenstein with $6 million while he was president in the 1990s, AP reported.
The 83-year-old senator faces a six-year sentence if convicted, but his defense argues that too much time has passed to try him now. His lawyers also say he meant no harm by omitting the information in the document that wealthier Argentines must file annually for tax purposes.
About 20 witnesses are being asked to testify.
Menem called all the charges "totally unfounded" as he left court.
As a senator, Menem has parliamentary immunity that can only be removed by the Senate, where he has provided a reliable vote for President Cristina Fernandez. But he dismissed the idea that she will protect him.
For now, Menem remains free despite the seven-year sentence he received in June after being convicted of smuggling weapons while he was president to Croatia and Ecuador when those countries were subject to international embargos.
Menem has been accused in a separate case with responsibility for the explosion at a weapons factory that destroyed much of the town of Rio Tercero in 1995, killing seven people and injuring dozens. Prosecutors believe the blast was intended to eliminate evidence of arms trafficking.