Commander Underlines Strong Naval Presence in Caspian Sea
TEHRAN (Tasnim) – Iran's navy commander said the country needs to have a strong presence in the Caspian Sea--the world's largest lake and a resource-rich body of water-- as a way to safeguard national interests and marine resource there.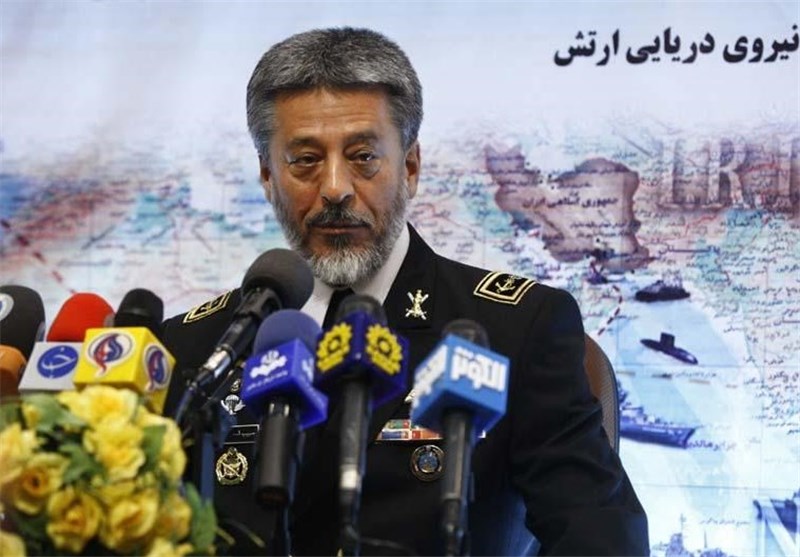 "Strong presence of the navy in the Caspian Sea to protect the existing resources" is a vital issue, said Iran's Navy Commander Rear Admiral Habibollah Sayyari at the first national conference on modern naval technologies in Iran's northern city of Nowshahr on Tuesday.
The Caspian Sea has huge resources, especially of oil and gas, which, he said, have turned this lake into a scene of competition between different countries.
Sayyari further noted that Iran's naval presence in the Caspian Sea is in keeping with the country's 20-percent share of the seabed and its surface resources.
The maritime and seabed boundaries of the Caspian Sea have yet to be demarcated among the five countries bordering the sea (Azerbaijan, Kazakhstan, Russia, Turkmenistan and Iran).
Despite extensive negotiations, the legal status of the Caspian Sea has been unclear since the break-up of the Soviet Union in 1991. Currently, the Caspian Sea's legal regime is based on two agreements signed between Iran and the Soviet Union in 1921 and 1940.
Its final legal status needs to be determined by unanimous agreement among all the littoral states.