Iran Foreign Minister Lashes Out at Supporters of War in Region
TEHRAN (Tasnim) – Iranian foreign minister criticized those countries who have closed their eyes to international law and advocate another war in the region, and warned of the dire security consequences of a possible military confrontation.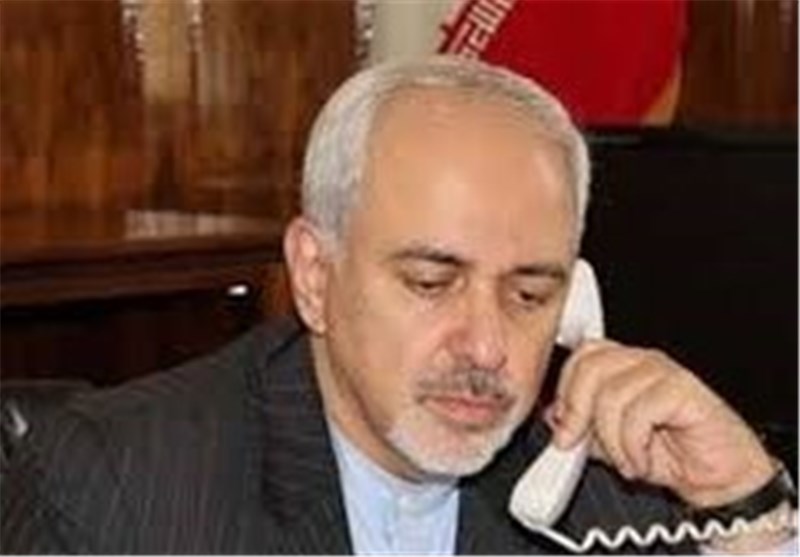 During separate telephone conversations on Tuesday evening with foreign ministers of Ireland, Indonesia and the Netherlands, Iranian Foreign Minister Mohammad Javad Zarif slammed supporters of a new military conflict in the region for disregarding the international law.
Over the past days, the US has been pushing for military action on Syria, after foreign-backed opposition forces accused President Bashar al-Assad's government of carrying out a chemical attack on militant strongholds in the suburbs of Damascus on August 21, a charge the Syrian government has strongly denied.
Meanwhile, a number of US allies in the region, namely Turkey and Saudi Arabia, have expressed their support for a plan to open assault on Damascus.
Zarif further said Iran deplores use of chemical weapons, by and against anyone, and warned those who are after starting a new war in the region -- on the pretext that chemical weapons were used in Syria -- of its dire consequences for regional and international security.
The Iranian minister once again emphasized the need for a mere political solution to settle Syria's 2-1/2-year civil war.
In an interview with French newspaper Le Figaro on Monday, Syrian President Bashar al-Assad warned that foreign military action could lead to a wider regional conflict.