Iran Police Seize over 40 Tons of Narcotics along Borders
TEHRAN (Tasnim) – The Iranian Border Police have managed to seize more than 40 tons of various types of narcotic drugs during the past five months, their commander announced on Wednesday.
September, 04, 2013 - 18:18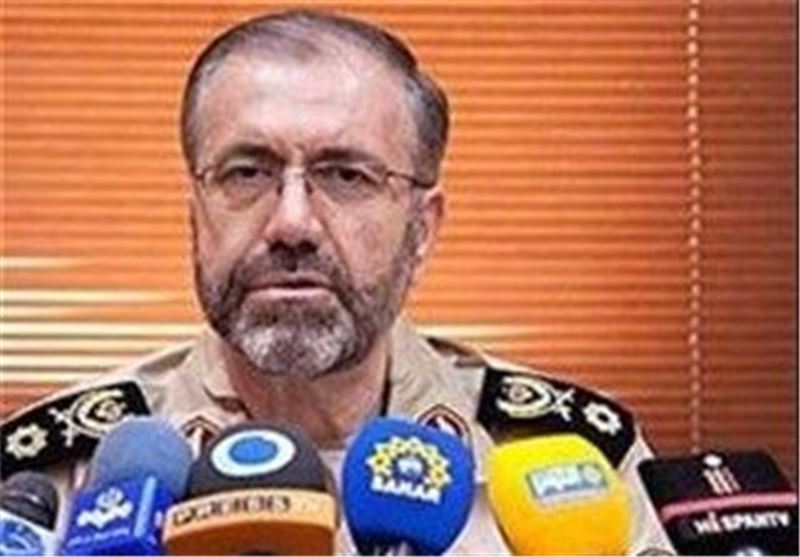 Iran's Border Police Commander General Hossein Zolfaqari said at a news conference on Wednesday that at present 70% of the country's sea and land borders are carefully controlled.
For Iran, which adjoins one of the largest producers of opiates in the world, narcotics are still a national threat, he added.
"In the past five months some 40 tons of narcotics have been confiscated along the country's borders, and at present smuggling through the sea and in smaller quantities is on the rise," the commander said, a trend he attributed to the sealing of large parts of the country's land borders with Afghanistan and Pakistan.
In recent decades Iran has been hit by drug trafficking, mainly because of its 936- kilometer shared border with Afghanistan, where the United Nations Office on Drugs and Crime said 74% of the world's opium was produced in 2012.
Iran is on a major transit route for drugs being smuggled from Afghanistan to Europe, the Middle East and Africa, and the country's war on drug-traffickers has claimed the lives of nearly 4,000 Iranian police forces over the past 34 years.
According to the UN Office on Drugs and Crime, Iran is netting eight times more opium and three times more heroin than all other countries in the world combined