Israeli Forces Surround Al-Aqsa Mosque
TEHRAN (Tasnim) - There are confirmed reports that Israeli forces have surrounded the al-Aqsa mosque in occupied al-Quds (Jerusalem) after it was reportedly stormed by Jewish groups.
September, 04, 2013 - 17:33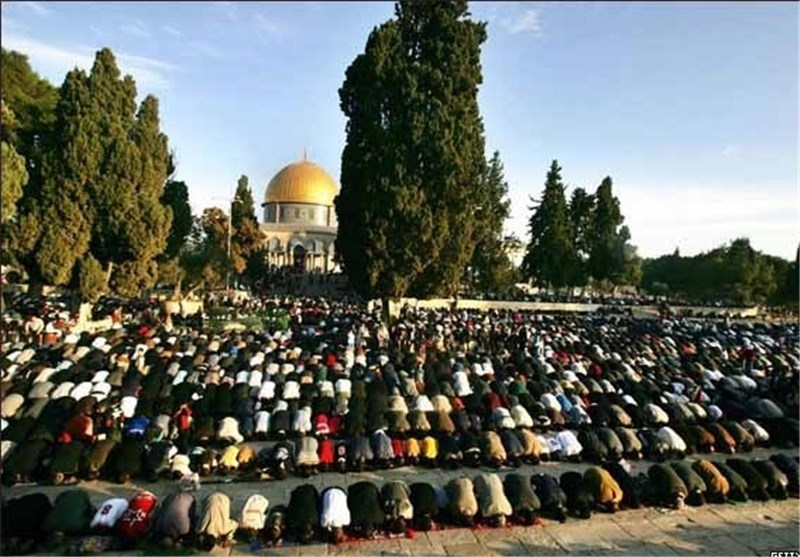 Witnesses inside the mosque told Al Jazeera on Wednesday that Israeli forces had detained several Palestinian Muslim worshippers inside and were firing tear gas.
Witnesses also reported clashes between a Jewish group and Israeli forces near the mosque after a number of far-right Jews stormed it.
Israeli police closed all gates leading to the mosque and prevented worshippers under 50 from entering, Ma'an news website reported. They also stopped dozens of buses in al-Quds carrying Palestinian worshippers to the mosque and told them to turn around, the website said quoting Israeli media.
The website also quoted Sheikh Azzam al-Khatib, head of endowment and affairs at al-Aqsa mosque, saying that clashes had taken place around the mosque.