Iran's FM Condemns Killing of Jews by Nazis, Zionists' Crimes
September, 06, 2013 - 14:19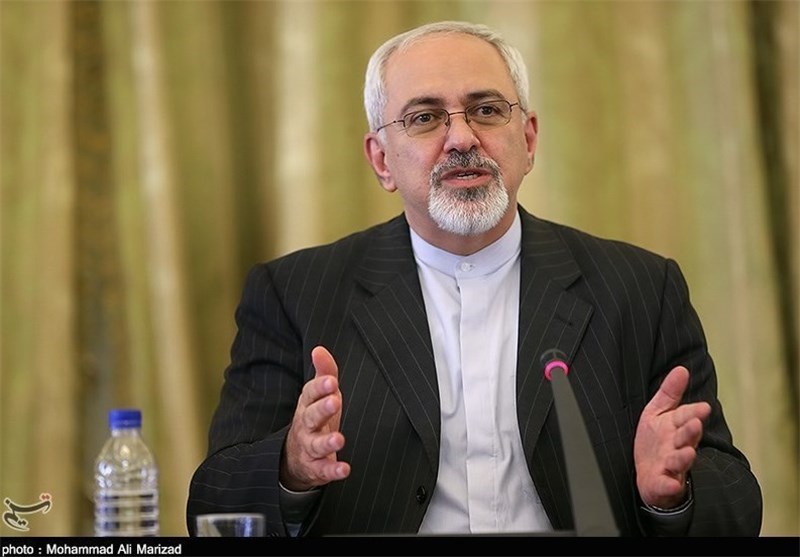 TEHRAN (Tasnim) – Iranian Foreign Minister Mohammad Javad Zarif said Tehran condemned killing of Jews by Nazis but at the same time stressed that the Holocaust has become a pretext for Zionists to violate the rights of Palestinian nation.
Speaking to Tasnim News Agency on Thursday evening, Zarif stated that Iran always condemns any kind of massacre of mankind.
"We condemn killing of Jews by Nazis, in the very same way that we condemn massacre and suppression of Palestinians by Zionists."
He stated that Iran will not allow Zionists to take advantage of the Holocaust for hiding their crimes, and added, "The Holocaust crime turned into a pretext which Zionists used 60 years ago to portray themselves as victims and provoke sympathy in the world in a bid to plunder the rights of Palestinian nation."
Zarif further asserted that the Islamic Republic respects Judaism as a divine religion, saying that Iranian Jews are recognized as a religious minority which enjoy equal civil rights in Iran and are even represented in the country's parliament by a Jewish lawmaker.
The foreign minister, however, clarified Iran's opposition to Zionists whom he described as a "small group" that are trying to present a falsified image of the Islamic Republic to the world.
Zionists have portrayed themselves as victims of the Holocaust and introduce Iran as an anti-Semitic and warmongering country for the sake of their propaganda campaign and to "cover up their crimes against people of Palestine and Lebanon," Zarif pointed out.
"This is our duty not to let them (Zionists) to accuse Iran of being anti-Semitic with the aim of covering up their own crimes against oppressed nations of Palestine and Lebanon."
Iran has always expressed its strong opposition to the occupation of Palestine by the Zionist regime of Israel, and is among the 32 United Nations member states that do not recognize Israel as an entity.