Speaker: Iran to Put Forward Proposals for Nuclear Talks
September, 06, 2013 - 14:48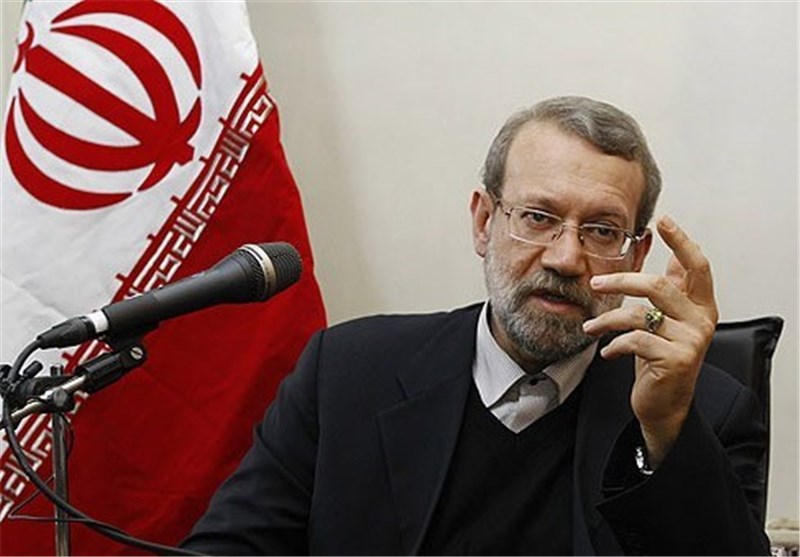 TEHRAN (Tasnim) – Iranian Parliament Speaker Ali Larijani said Tehran has some proposals about its peaceful nuclear program, and expressed Iran's resolve to achieve a desirable result on the issue.
"As regards nuclear issue, we have proposals for negotiation, and will pursue them to gain the desirable result," Larijani said in a meeting with Chairman of Kazakhstan Senate Kairat Mami on Friday.
Larijani also expressed gratitude to Kazakhstan for hosting the previous rounds of nuclear talks between Iran and the Group 5+1 (the five permanent UN Security Council members plus Germany), saying, "We acknowledge Kazakhstan's amicable stances towards Iran's nuclear issue."
Iran and the Group 5+1 are expected to resume their next round of talks in the near future, after the Iran-IAEA nuclear talks later this September.
The two sides wrapped up their latest round of negotiations on April 6 in the Kazakh city of Almaty. An earlier meeting had been held in Almaty on February 26-27.
Mami, for his part, described Iran as one of Kazakhstan's main regional partners in political and economic fields, and voiced his country's backing for Iran's peaceful use of nuclear energy.
In a relevant development on August 13, Kazakhstan's Deputy Foreign Minister Kairat Sarybai had expressed his country's willingness to host a fresh round of talks between Iran and the six world powers.
"If necessary, we're ready to facilitate the negotiating process," he said at the time.
The United States and the European Union have imposed illegal unilateral sanctions against Iran over the false claim that Iran's nuclear energy program might include a military component.
Iran rejects the allegation, arguing that numerous inspections of its nuclear sites by the IAEA have invariably failed to find any diversion towards military purposes.