UN Chief Urges G20 Leaders to Convene Conference on Syria
TEHRAN (Tasnim) - At the meeting with the G20 leaders in St. Petersburg, UN Secretary General Ban Ki-moon announced the need for a speedy convocation of Geneva-2 on Syria.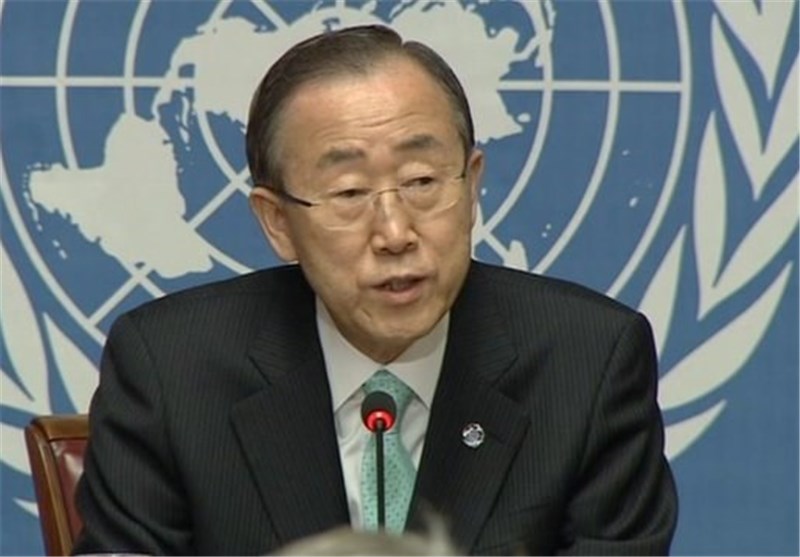 On Thursday, Ban Ki-moon promised to submit the results of the investigation of the use of chemical weapons in Syria to the UN Security Council and all the UN member-states immediately after these results are available.
He urged the G20 leaders to strictly observe the UN Charter with any response to the potential use of chemical weapons in Syria.
The UN highly appreciates the Syrian government's assistance in investigating the reports about a chemical attack in the vicinity of Damascus, Ban Ki-moon said, The Voice of Russia reported.
Meantime, World leaders on Thursday confirmed their divisions over the conflict in Syria during a dinner at the G20 summit, Italy's Prime Minister Enrico Letta said, indicating no breakthrough was attained.
"The G20 has just now finished the dinner session at which the divisions about Syria were confirmed," Letta, who attended the dinner, said in a comment on his official Twitter feed.