DR Congo, M23 Rebels Agree to Resume Peace Talks
TEHRAN (Tasnim) - Rebels from the Democratic Republic of Congo's M23 movement said they will resume peace talks with the government of the violence-hit country, agreeing to a demand from leaders of Africa's Great Lakes region.
September, 06, 2013 - 18:18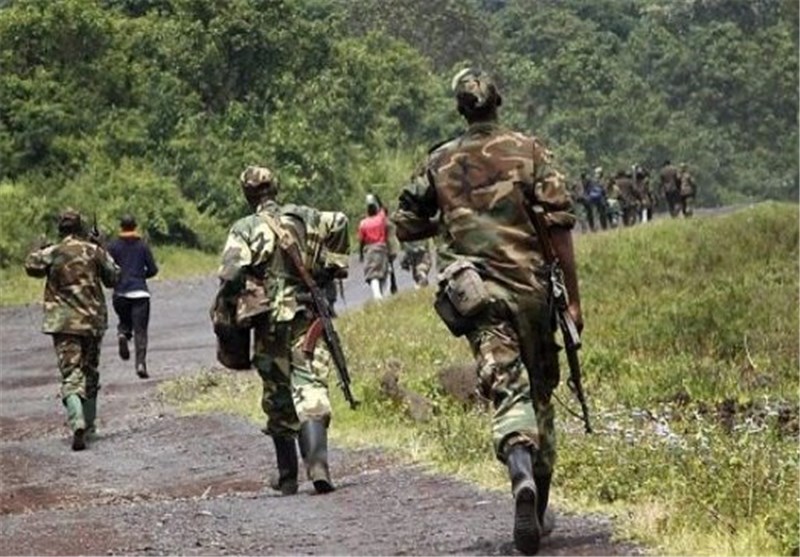 Talks between the two sides were suspended in May, and the agreement to reopen them follows a recent upsurge in violence in the country, where Congolese troops backed by a special United Nations force launched a fresh assault against the rebels late last month.
On Thursday, regional leaders meeting in the Ugandan capital issued a statement demanding the resumption of talks between the two sides within three days, to be concluded within 14 days.
"So as to enable the talks to be rapidly concluded... M23 should put an end to all military activities, and to stop war and threats of overthrowing the lawful government of DRC," it said.
M23 leader Bertrand Bisimwa told AFP the rebels were ready to resume talks with Kinshasa following months of deadlock.
The meeting of the 11-member International Conference on the Great Lakes Region (ICGLR) is the seventh such summit held to try to find a lasting solution.
Conflict in the fertile and valuable mining region has in the past dragged regional powers into the fighting, with both Rwanda and Uganda accused of backing the M23, claims they flatly deny.