Conservative Leader Abbott Wins Landslide Australia Election Victory
TEHRAN (Tasnim) - Australia's conservative leader Tony Abbott swept into office in a landslide election on Saturday as voters punished the outgoing Labor government for six years of turbulent rule and for failing to maximize the benefits of a now fading mining boom.
September, 07, 2013 - 17:43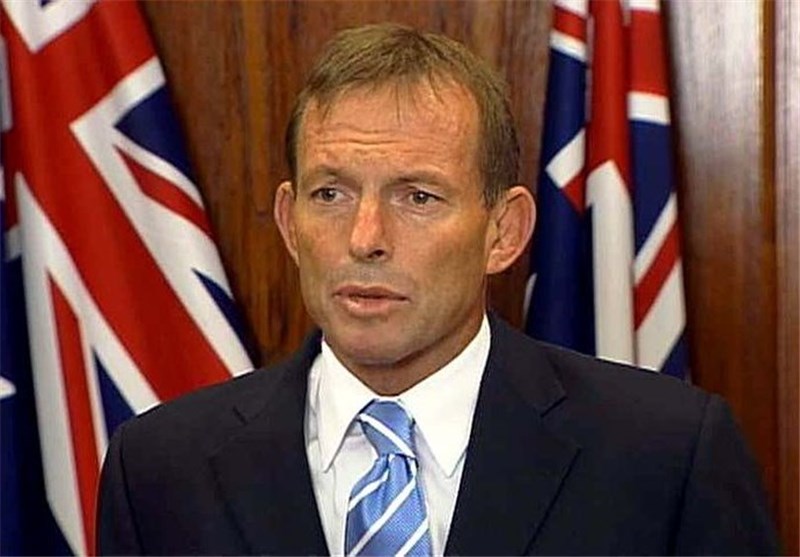 Abbott, a former boxer, Rhodes scholar and trainee priest, promised to restore political stability, cut taxes and crack down on asylum seekers arriving by boat.
But it was frustration with Labor's leadership turmoil that cost the government dearly at the polls, Reuters reported.
Labor dumped Prime Minister Kevin Rudd in 2010, for Australia's first female PM Julia Gillard, only to reinstate Rudd as leader in June 2013 in a desperate bid to stay in power.
"This was an election that was lost by the government more than one that was won by the opposition," former Labor PM Bob Hawke told Sky News.
Election officials said with about 65% of the vote counted, Abbott's Liberal-National Party coalition had won around 54% of the national vote, and projected it would win at least 77 seats in the 150-seat parliament.
Party analysts said Abbott would end up with a majority of around 40 seats, ending the country's first minority government since World War Two. Labor had relied upon independent and Greens support for the past three years.