Iraq Calls on MKO to Fully Evacuate Camp Ashraf
TEHRAN (Tasnim) – Baghdad called on the terrorist Mujahedin-e Khalq Organization (MKO) to completely evacuate Camp Ashraf, the group's main training camp in Iraq, the UN office and the Iraqi PM's office announced.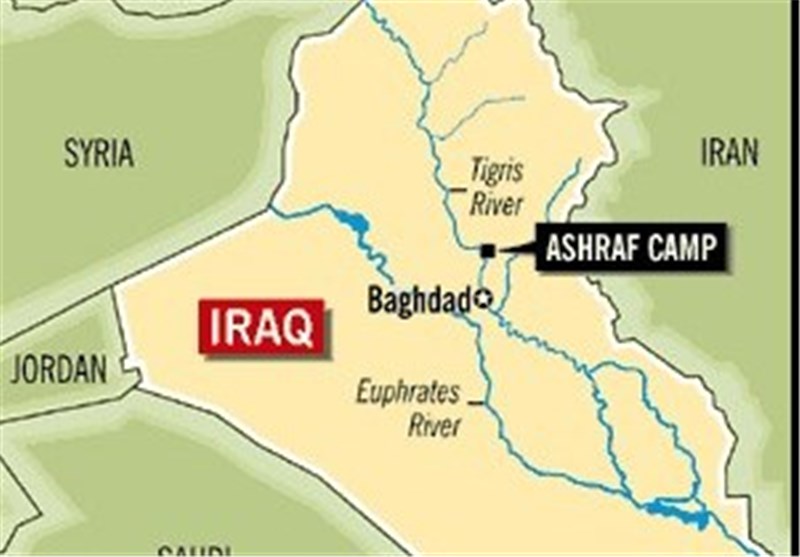 In a statement on Saturday, the United Nations office in Baghdad said Iraqi authorities are planning to relocate dozens of the MKO members from the camp (now Camp of New Iraq) where 52 residents were killed last week.
The UN office added that the authorities will transfer the remaining residents of Camp Ashraf in northeastern Iraq to another facility in the Baghdad area.
Also, Ali Mussawi, spokesman for Iraqi Prime Minister Nuri al-Maliki, had stressed on Saturday that Baghdad has "the right to order them to leave."
Camp Ashraf houses members of the Mujahedin-e Khalq Organization (also known as MEK), which Baghdad says is in the country illegally.
Last week, over 52 terrorists, including top MKO commanders, were killed in an attack on Camp Ashraf in Iraq's eastern Diyala Province.
The group has accused Iraqi troops of carrying out the assault.
The office of Iraqi Prime Minister Nuri al-Maliki has set up a probe into the incident. Iraqi officials say no Iraqi troops entered the camp.
The Iraqi officials said the violence began with infighting among camp residents. Others suggest explosions at the camp were triggered by mortar fire.
Some 3,000 MKO members were relocated to Camp Liberty on the outskirts of Baghdad last year but some 100 people stayed on at the camp.
In December 2011, the United Nations and Baghdad agreed to relocate some 3,000 MKO members from Camp New Iraq.
The MKO is considered as a terrorist group since it has been behind many cases of bombings and assassinations against the Iranian officials and people.
The group also fought alongside the regime of former Iraqi dictator Saddam Hussein during the 8-year Iraqi-imposed war on Iran in 1980s.