Afghan Police: NATO Airstrike Kills Civilians
TEHRAN (Tasnim) - Afghan officials said Sunday that an apparent NATO airstrike killed 15 people — nine of them civilians, including women and children — in an eastern province where the Taliban are strong.
September, 08, 2013 - 13:09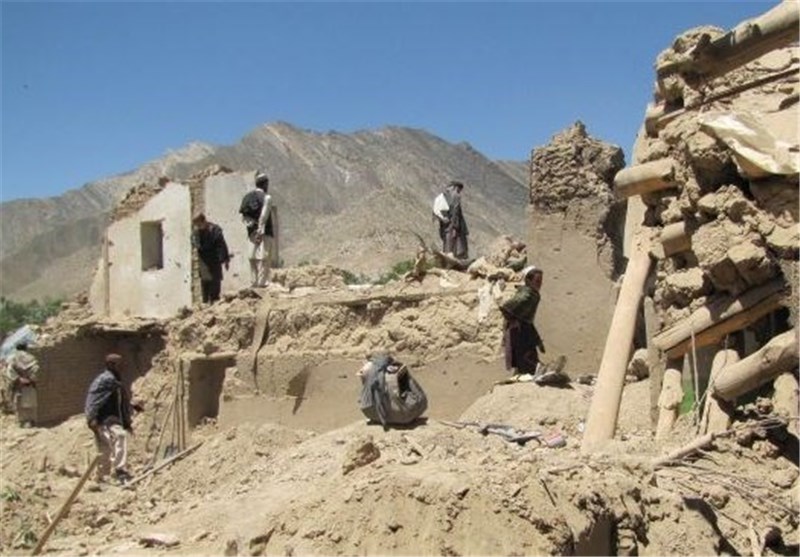 Civilian deaths in NATO operations have long been a sore point between the Afghan government and the US-led troops in the country, and they have been a major factor in the animosity many Afghans feel toward foreign forces.
Conflicting accounts of who or how many died also are common, especially when remote, dangerous regions are involved and access by independent observers is restricted, AP reported.
The latest disputed airstrike occurred in the Watapur district of Kunar, a province that lies along the border with Pakistan. It's a militant stronghold, and many Arab and other foreign insurgents are believed to operate there alongside the Afghan Taliban. Some are suspected of links to the Al-Qaida terrorist network.
Kunar province police chief Abdul Habib Sayed Khaili said the airstrike hit a pickup truck carrying the women and children in Qoro village soon after three Arab and three Afghan militants boarded it Saturday evening.
He said some reports called it a drone strike, but that Afghan officials had been unable to confirm that. Of the 15 dead, four were women, four were children and one was the driver, the police official said.
Watapur district chief Zalmai Yousefi confirmed the airstrike. He also said 15 people were killed, including women and children.
Around 1,000 Afghan civilians have been killed and more than 2,000 wounded in the first half of this year — a huge portion of them in insurgent attacks — according to the United Nations. That marked a 24 percent increase in casualties compared to the same period last year.