Lebanese Politician Praises Iran's Anti-War Stance
September, 08, 2013 - 17:58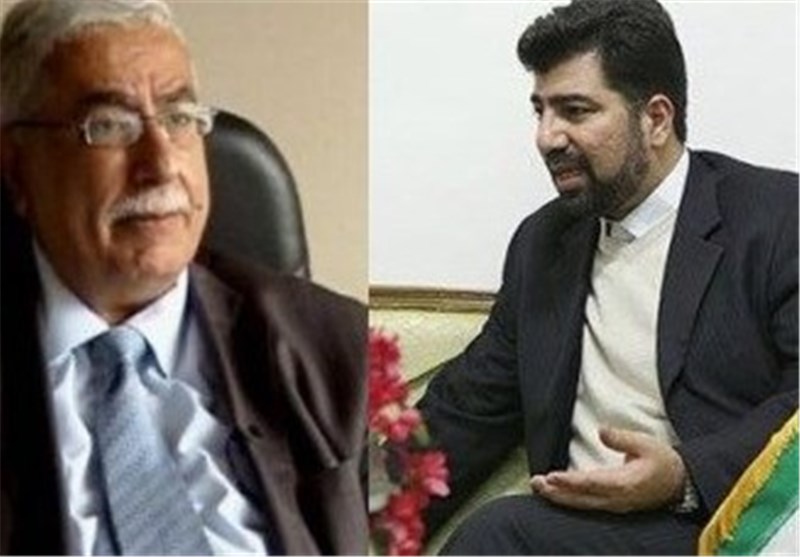 TEHRAN (Tasnim) – Head of a famous Lebanese think-tank institute praised Iran's principled stance against the warmongering policies of the US and Israel in the region, and criticized the US for using false pretexts to initiate wars.
"Today, over 3 decades after the end of the Vietnam War, the US secretary of defense admits that the pretext behind the war with Vietnam was a spurious one," Head of the Arab Nationalist Institute Maan Bashour said in a meeting with Iran's Ambassador to Beirut Ghazanfar Roknabadi.
The Lebanese analyst said that a precise survey about US foreign military interventions reveals that "they had all been launched on the basis of false pretexts."
The Iranian envoy, too, said in the meeting that the entire efforts made by the US and the West are aimed at "weakening the resistance front" and providing security for the Zionist regime.
This comes as the White House is battling to build support at home and abroad for military action on Syria for a chemical weapons attack on August 21, which it blames on the government of President Bashar al-Assad.
The Syrian government has denied involvement and said the rebels were responsible.
But US President Barack Obama still faces a tough task winning the support of the American people. The latest opinion poll shows public opposition to involvement in the Syrian conflict is growing, with six out of 10 Americans against missile strikes and lawmakers also divided.