Iranian, Omani Ministers Discuss Cultural Cooperation
September, 08, 2013 - 18:48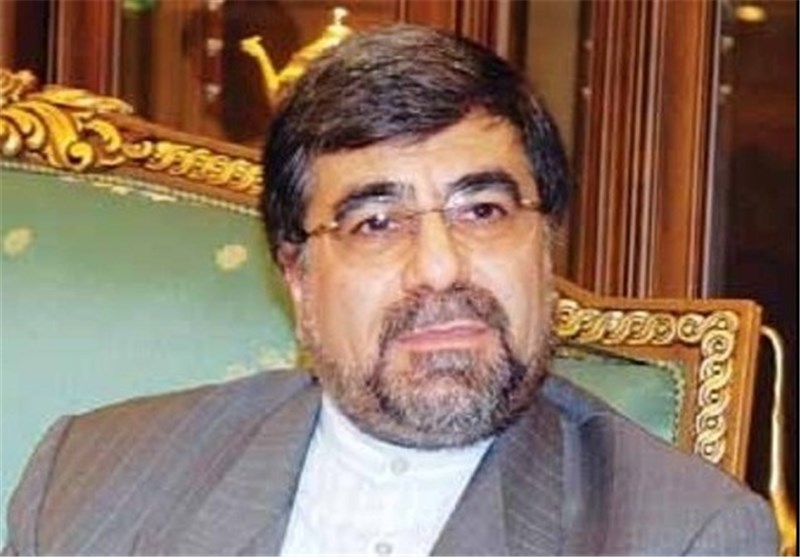 TEHRAN (Tasnim) – Iran's new Minister of Culture and Islamic Guidance Ali Jannati and Omani minister of information explored avenues for further expansion of cultural ties between the two countries.
Jannati said in the meeting with the Omani official Abdul Munim bin-Monosur al-Hassani that Iran is ready to give some Iranian TV serials dubbed into Arabic to Oman to be aired in that country's TV networks.
The Iranian culture minister also attributed cordial relations between the two countries to their long cultural, artistic and media ties and expressed the hope that the Omani information minister's visit to Iran would further strengthen such ties.
The minister of information of Oman, too, said that the "two countries' ties and cooperation are fortunately deep-rooted and on the rise," and that visits of high-ranking officials can give them a boost.
In addition to strong diplomatic and political ties, Iran and Oman have economic cooperation on several fronts, including energy. Most recently, they signed an initial agreement for the transfer of Iranian natural gas to Oman, a project that was earlier reported to cost $7-12 billion.
The two countries have also opened a joint bank to facilitate their mutual financial dealings, agreed to develop the Kish and Hengam gas fields in the Gulf, and signed a memorandum of understanding for a potential joint petrochemical project valued at $800 million.
Oman's ruler Sultan Qaboos bin Said Al Said visited Tehran late last month, as the first head of state to visit Tehran since President Hassan Rouhani assumed office in early August.
The Omani Sultan also met with Supreme Leader of the Islamic Revolution Ayatollah Seyed Ali Khamenei, who praised the close ties between Iran and Oman, and called for further expansion of the two Muslim countries' relations.
The Leader also described Oman as a "good and true neighboring country for Iran", and called for further coordination between the two Muslim nations in the "sensitive and dangerous" situation that now prevails in the region.