Iran's Deputy FM Due in Moscow Today
TEHRAN (Tasnim) – Iran's Deputy Foreign Minister Hossein Amir Abdollahian plans to pay a visit to Moscow today to meet senior Russian foreign ministry officials and discuss the latest regional developments.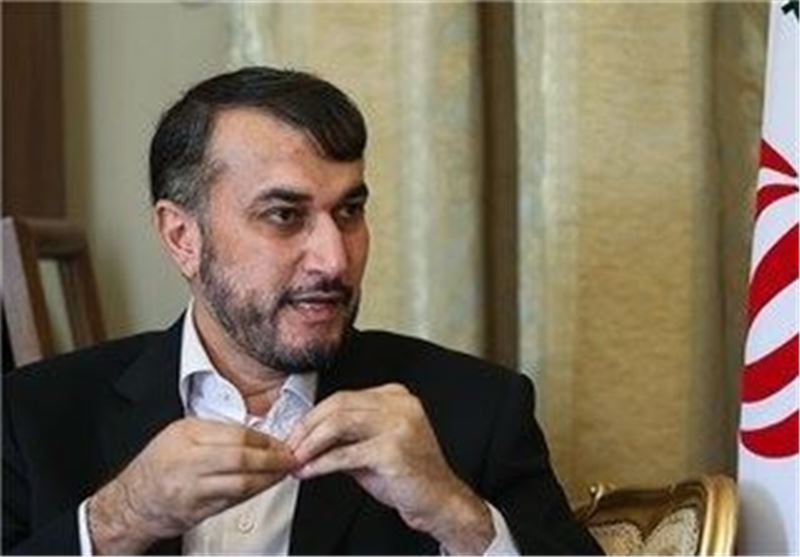 Amir Abdollahian, who was reappointed as deputy foreign minister for Arab and African affairs on Saturday, will meet with Russian Deputy Foreign Minister Mikhail Bogdanov who is also the country's President's Special Envoy for the Middle East.
The two sides will exchange views on the regional developments, Syria in particular.
Iran and Russia have always held political consultations on different matters, particularly on issues of mutual interest such as Afghanistan, Iraq and the Middle East.
Late last month, President Hassan Rouhani and his Russian counterpart Vladimir Putin in their phone talk emphasized that any arbitrary military attack against Syria is a "blatant violation of the international law", adding that such a move can only lead to more instability in the Middle East.
He also praised Russia's stance on the issue, saying that it contributes to the establishment of peace in Syria.
Syria has a sensitive and strategic position and any military attack against it can cause instability all over the Middle East, President Rouhani said, adding that a likely foreign military intervention there is therefore "cause for serious concern."
President Putin, too, said that international issues have become very complicated; adding that Russia, like Iran, believes that use of weapons of mass destruction including chemical weapons is unacceptable.
He also said that no authentic evidence has been presented on the use of chemical weapons by the government of Syria, and noted that Russia does not believe that Syrian government has used chemical weapons since they had the upper-hand in the fight with rebels and did not need to resort to such deadly weapons.