Speaker: Time for West to Show Transparency in Talks with Tehran
TEHRAN (Tasnim) – Iranian parliament speaker said after years of talks with Iran, the Group 5+1 should have realized that Tehran has shown its transparency and sincerity to the international community, adding it is now the West's turn to respond in kind.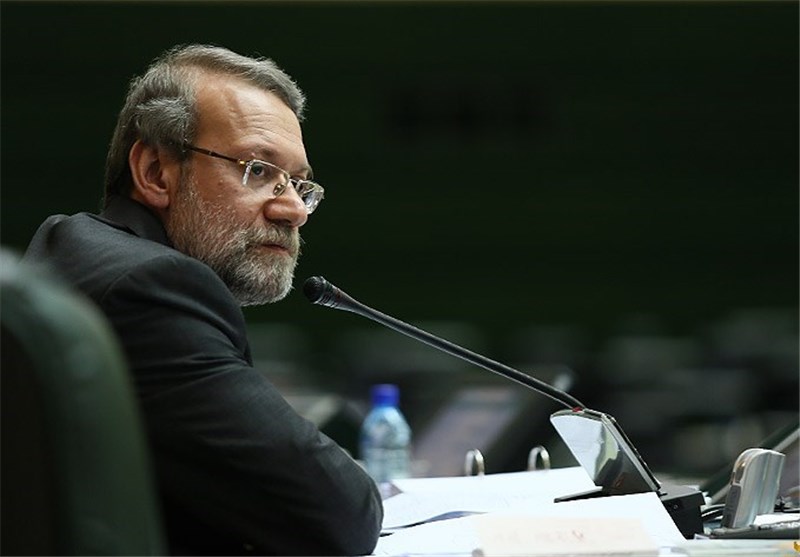 "The time has come for the West to be transparent and to admit that Iran's nuclear program has legal aspects, not political ones. To settle this issue they must put an end to making excuses," Iran's parliament Speaker Ali Larijani said in a Monday meeting with Special Envoy of Japanese Prime Minister Masahiko Komura, here in Tehran.
Larijani also described Iran as a "great and intelligent" nation that does not yield to pressure and bullying and added that if they (westerners) want the issue of Iran's peaceful nuclear program to be settled for good, they should modify their approaches and methods.
"After years of nuclear talks (with Iran), the Group 5+1 (the five permanent UN Security Council members plus Germany) and western sides must have come to the conclusion that Iran has fully shown its sincerity and transparency to the international community," he told the Japanese envoy.
Komura, for his part, pointed to the "positive and hopeful" atmosphere in the international arena to settle Iran's nuclear program, and called for continuation of talks in order to address any possible concern about the issue.
The United States and the European Union have imposed illegal unilateral sanctions against Iran over the false claim that Iran's nuclear energy program might include a military component.
Iran rejects the allegation, arguing that numerous inspections of its nuclear sites by the IAEA have invariably failed to find any diversion towards military purposes.
A spokesman for the European Union (EU) Foreign Policy chief announced earlier that the Group 5+1 is ready to resume its talks with Iran.
The two sides have held several rounds of talks on a range of issues, with the main focus being on Tehran's nuclear energy program.
The two sides wrapped up their latest round of negotiations in April in the Kazakh city of Almaty. An earlier meeting had been held in Almaty in February.