43 People Killed after 2 Buses Collide in Central Iran (+Photos)
September, 10, 2013 - 10:22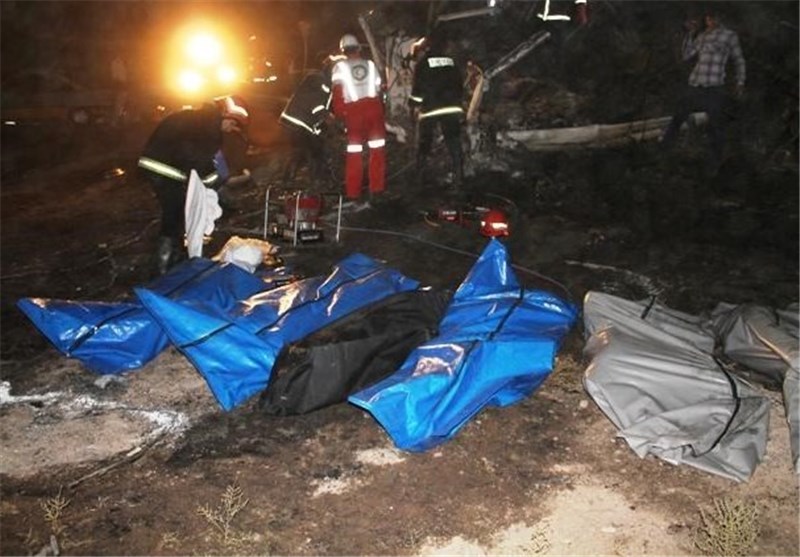 TEHRAN (Tasnim) – At least 43 people were killed and 39 other injured when two buses collided in a highway connecting Tehran to Iran's Central city of Qom last evening, police and medical sources announced.
The collision occurred around Monday evening and fire broke out in both of the buses.
Hossein Derakhshan, a spokesman of the Iranian Red Crescent Society, told Tasnim that the disastrous bus crash took place at 22:55 local time on Monday night and killed 43 passengers and injured 39 others.
The head-on collision, he said, was so hard that both buses got ablaze immediately after the crash.
Many of the victims were burnt to death in the blazing buses.
Meanwhile, Iran's Traffic Police Chief General Mehmandar said last night's fire after the fatal crash was mainly due to defect in the electricity systems of the vehicles.