Pakistan Swears in New President Mamnoon Hussain
TEHRAN (Tasnim) - Pakistan's new president Mamnoon Hussain has been sworn in at a ceremony in the capital, Islamabad.
September, 10, 2013 - 12:27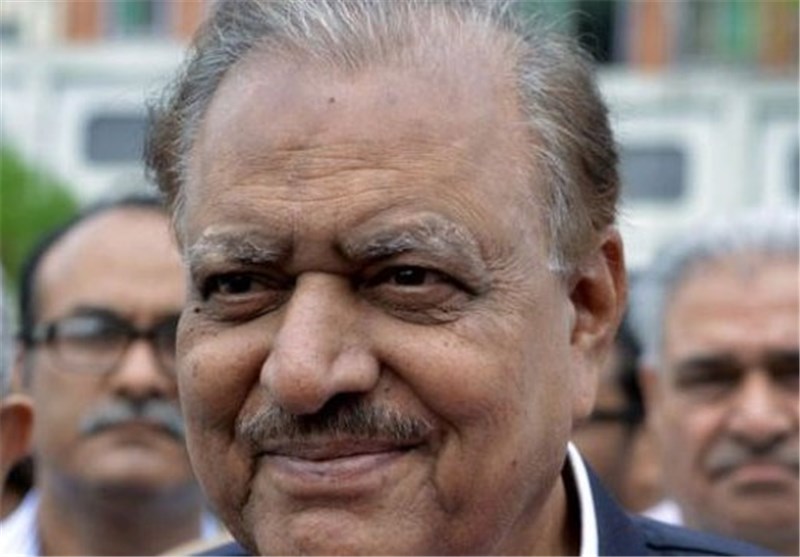 He replaces Asif Ali Zardari who stood down on Sunday after becoming Pakistan's first democratically elected president to complete a full term.
Mr Hussain, a businessman, is a close ally of Prime Minister Nawaz Sharif, BBC reported.
The largely ceremonial post of president is elected by members of parliament and provincial assemblies, but has little political power.
The swearing-in of Mamnoon Hussain came as party leaders backed the government's efforts to negotiate with militants.
Military and intelligence chiefs briefed politicians during the talks on security strategy, which were chaired by Prime Minister Nawaz Sharif.
"We have to rise above politics on some issues and develop a national consensus for the sake of this country," Mr Sharif told those gathered as talks opened.
He takes over from Mr Zardari, who received a guard of honour from the armed forces as he ended his term in office on Sunday.